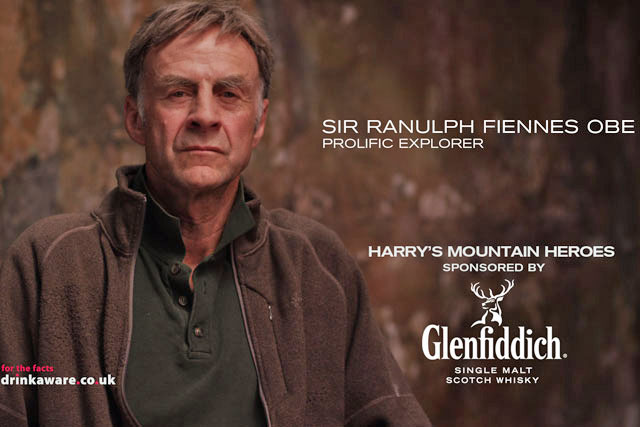 The broadcast sponsorship extends Glenfiddich's relationship with the charity and follows the brand's £2m above- and below-the-line campaign to raise awareness of their relationship, the Everest climb, and to encourage donations.
Glenfiddich's idents to accompany the show, which starts on Monday (27 August), were made by ITN Productions and feature inspirational figures such as explorer Sir Ranulph Fiennes and 11-time Paralympic gold medallist Dame Tanni Grey-Thompson.
As part of its relationship with the Walking With the Wounded charity, Glenfiddich flew in four competition winners to join the soldiers in the 'World's Highest Whisky Tasting' in a special Glenfiddich yurt at the Everest Base Camp.
The broadcast sponsorship was agreed directly between Glenfiddich and ITV's commercial team.
Annabelle Clarke, senior brand manager for Glenfiddich, said: "The unbelievable courage and determination shown by these courageous young men in the face of particularly treacherous conditions on Everest is truly inspirational.
"As a malt whisky brand which stands for pioneering spirit, we are immensely proud of our ongoing partnership with a charity whose work and ethos are a true embodiment of our own brand values."
Walking With the Wounded was co-founded by ITV group commercial director Simon Daglish and he took part in the charity's first expedition to the North Pole shortly after he joined the broadcaster.
A documentary of the first trip starring Prince Harry, who is the patron of the charity, was broadcast on the BBC.
Follow @MaisieMcCabe