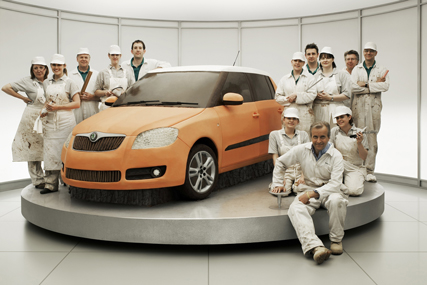 Head of marketing Chris Newitt, widely tipped as a rising star at the Volkswagen-owned car marque, is leaving to join Tata's Jaguar Land Rover as UK sales director.
Newitt arrived in the job in December 2009, replacing Mary Newcombe, who was appointed head of learning services. It is not yet known who will replace him.
Insiders said the departure came as a blow to Skoda's UK business, which has been forced to use pan-European ads since its popular 'Cake' campaign came to an end in 2008. The ad, which was created by Fallon, showed confectioners building a cake version of _koda's Fabia model.
Skoda is due to launch its first UK-made TV ad for nearly three years next month. The ad, produced by Fallon, will promote the Fabia VRS.
Skoda's UK new-vehicle sales in the year to date are 28% up on 2009, according to the Society for Motor Manufacturers and Traders.
Skoda was unavailable for comment as Marketing went to press.