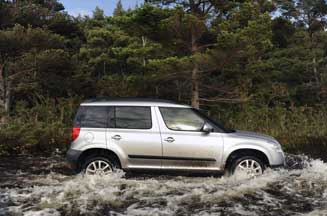 Newcombe has been given the position of head of learning services, where she will be responsible for training across dealership networks.
A spokeswoman for Skoda confirmed the move and said that Newcombe had yet to be replaced.
Newcombe was appointed as the marque's head of marketing in 2001.
Prior to this, she held various marketing positions within Volkswagen, including direct marketing manager and product marketing manager for large cars.
Newcombe's predecessor, Chris Hawken, was responsible for the strapline: 'It's a Skoda. Honest.'
He also appointed Fallon to handle its ad account.
Following his departure, Newcombe was tasked with developing this strategy.
In 2007, Fallon created the popular 'cake' ad for the Skoda Fabia, which featured Julie Andrews singing Favourite Things, from Rodgers and Hammerstein musical The Sound of Music.
Skoda recently rolled out a pan-European TV advertisement, created by Leagas Delaney Prague, promoting the launch of its Yeti small sports utility vehicle.
It is understood that a UK-specific ad was created by Fallon, but not used.