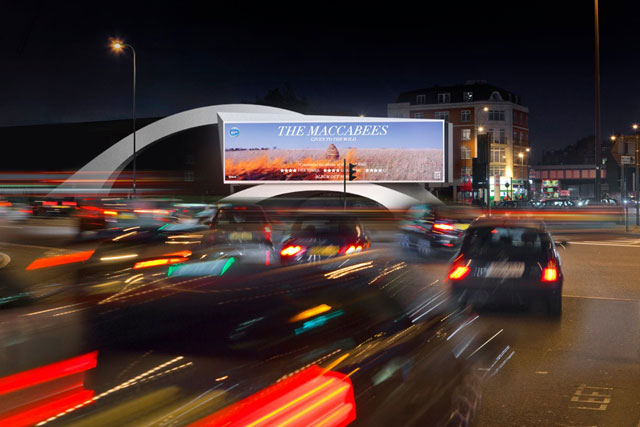 Outdoor Plus claims the two new-high definition landscape digital screens are 1152 x 288 pixels and will deliver "nearly two million vehicular impacts over every two-week period".
It also says Vauxhall Cross Island is one of London's primary outdoor advertising locations, and is "second only to the Cromwell Road" in terms of the planning and buying of "stand-out" campaigns.
The area, which is just south of Vauxhall Bridge, is undergoing a £400m regeneration programme and the site has been integrated into an architectural surround on the island.
The screens will use some of the "highest-specification technology currently available" in the market' Outdoor Plus says it is thus able to guarantee "exceptional" advertising creative reproduction through this product, as well as live webcam feeds and itemised post campaign playout within the same day.
Outdoor Plus claims that advertisers can make use of the quick turnaround and updating mechanisms for advertising creative that are on offer. New creative can be uploaded within minutes and there are few restrictions in terms of campaign duration making tactical advertising "highly exploitable".
Grant Branfoot, sales director of Outdoor Plus, said: "Our ongoing commitment to digital outdoor continues with this launch of our Vauxhall Cross site. The screens will deliver great impact to a high-value audience in an unmissable and unforgettable way with ultra-sharp imaging and creative opportunities.
"We're excited to see this launch – it's an up-and-coming area following huge investment and it adds massive weight to our portfolio of premium advertising products."
The new site joins the existing Outdoor Plus portfolio of roadside digital sites located in and around London – from The Eye in Holborn and Euston Road Underpass, to The Spire on A40 Western Avenue and City of London Gateway.
In August, Outdoor Plus revealed plans to drive into the retail sector by developing 40 large-format digital screens in 16 shopping malls around the UK.
Follow @nickbatten2