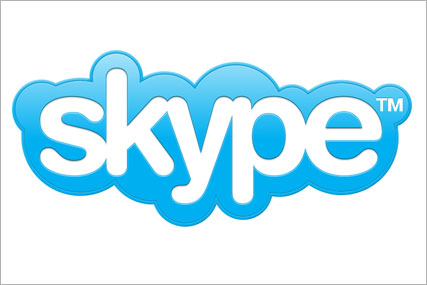 The broadcaster has opposed Skype's trademark applications in the European Union, Norway, India and Brazil.
The objections emerged in regulatory documents filed by Skype as it prepares for an IPO that could raise as much as $100m (£65m).
With Sky now offering telephone and internet services, it can argue that its trademark covers telecoms. In the filing, Skype says the European Union has already found in favour of BSkyB but that it intends to appeal the decision. Other courts in Switzerland and Turkey have found in favour of Skype.
A Sky spokesman confirmed the action against Skype, saying: "The key contention in the dispute is that the brands 'Sky' and 'Skype' will be considered confusingly similar by members of the public. This was supported by consumer research conducted by Sky, and which was taken into account by the relevant authorities when they recently found in Sky's favour. At this stage Sky has not brought any proceedings for trade mark infringement against Skype."
Skype had to reveal the dispute because its ability to trademark and protect the Skype brand will impact on the valuation of the company. If it is not able to trademark its logo in some markets, it will make it easier for rivals to use the Skype brand without permission.
It said: "We regard our brand as one of our most valuable assets. The unlicensed use of our brand by third parties could harm our reputation, cause confusion among our users, and severely undermine the value of our brand in the marketplace."
Skype plans to use the funds raised by the IPO to expand services into mobile phones and televisions.
The company is currently owned by eBay, Silver Lake, Andreessen Horowitz and the original founders Niklas Zennstrom and Janus Friis.