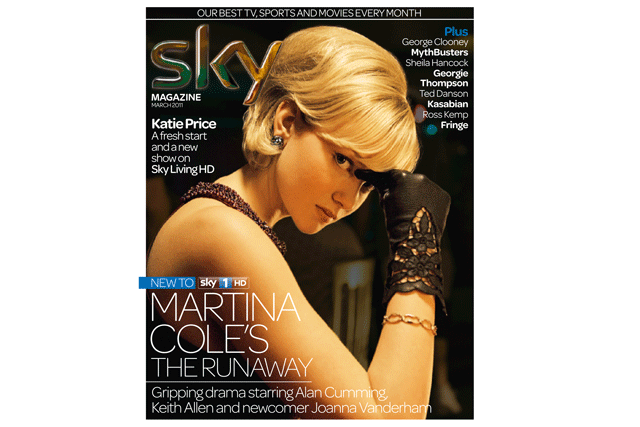 With a combined circulation topping 15m, news that two of the triumvirate of Sky customer titles - Sky Sports Magazine and Sky Movies Magazine - are being axed in favour of digital content has created waves across the industry.
The flagship Sky Magazine will go from monthly to quarterly, while the Sky Sports and Sky Movies titles will cease publication from July. In their place will be a weekly email, with programme highlights and links to the latest Sky content. Some commentators have declared Sky's move as reflecting the decline of print in the digital age, but others dismiss this analysis as naive.
Julia Hutchison, chief operating officer of the Association of Publishing Agencies (APA), says Sky's magazines are something of an anomaly in the industry because they are produced in-house and all three titles have a huge combined circulation. 'When you look at Sky's customer base, the only thing that unites them is a Sky Box or a satellite dish on their house.' By contrast, customer magazines from retailers such as Waitrose or Sainsbury's have more-defined target groups of consumers and readers.
Sky has described its retreat from print as a shift in strategy underpinned by the fact that digital content offers more 'immediacy, engagement and interaction'. A spokesman for the broadcaster adds that 'it is a more efficient way to stay in touch with Sky homes'.
Additionally, while printing companies have taken great strides in reducing the environmental impact of magazine production, it is arguably less challenging to create carbon-neutral digital content.
Crippling overheads
Sean King, chief executive of Seven Squared, which publishes Sainsbury's Magazine, says Sky has become a victim of its success. 'While the circulations of the three titles increased in line with Sky's customer base, the increased cost in print and postage has not been offset by an increase in advertising,' he adds.
While these debates are set to continue, the notion that the same level of engagement can be made with customers via an email as a printed magazine has been rubbished by the APA. 'Have you ever looked at an email for longer than 25 minutes?' asks APA's Hutchison. While digital innovation continues apace and media channels compete for attention, many - in the publishing industry, at least - believe print will continue to play a valuable role in consumers' lives.