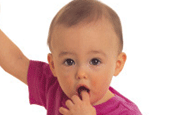 The Wyeth-owned breast milk supplement has approached a number of undisclosed agencies with a view to holding chemistry meetings later this week. The pitch is being overseen by the AAR.
According to an SMA spokeswoman, the company plans to shortlist 20 agencies for the brief, with a result expected in July.
Publicis, which secured the £3 million SMA advertising account in April last year, is not affected by the review.
The successful agency will promote the formula in the wake of impending plans to implement a European directive limiting the approved health claims formula brands can make and preventing them advertising directly to parents.
Earlier this year, a trade delegation including SMA Nutrition, Nestle, and Heinz forced a High Court hearing on the UK implementation of these tougher rules on the marketing of infant formula.
The body is hoping to postpone the implementation of the directive until 2009.