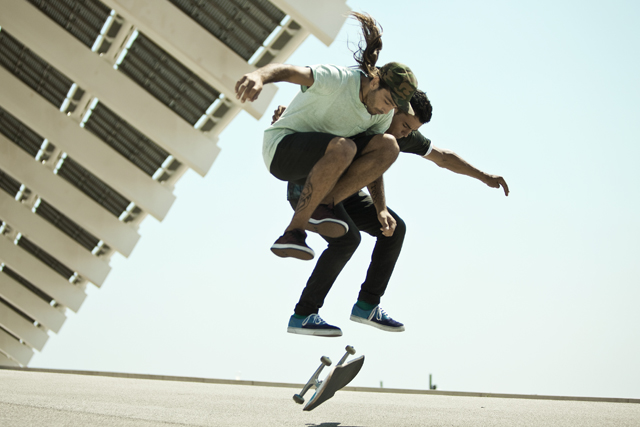 The brand, which counts Audi's A1 and BMW-owned Mini as rivals, was launched in the UK in 2000 to great fanfare, but sales have remained static in recent years.
So far in 2012, a little more than 3000 new Smart models have been sold in the UK, according to the SMMT, which is down 3.3% year on year. This comes at a time when small cars account for 37% of all new car sales.
Smart is rolling out a series of marketing initiatives, beginning with a campaign for its Fortwo model.
The cinema and viral ad, created by agency Weapon7, shows a pair of skateboarders performing tricks while riding the same board. The ad, due to break online on Friday (14 September), unfolds in slow-motion, with the duo passing a Fortwo mo-del only at the end of the clip.
Further activity will follow next year, to promote the launch of Smart's first electric drive vehicles.
David George, who as UK marketing director at sister brand Mercedes-Benz is also responsible for the Smart brand, said the investment marks 'the start of a reinvigoration', to make UK consumers 'take note of Smart as a brand again'.
'We don't tend to have a big issue with brand awareness, but we have been lacking a spark for Smart, to invigorate the brand,' he added.