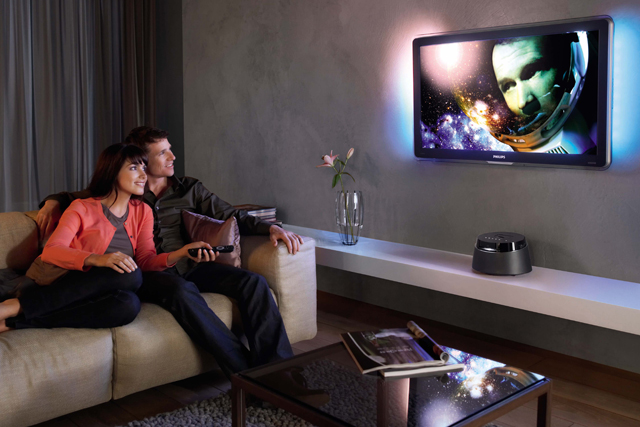 Today, an estimated 25% of TV ads in the UK carry a direct response television (DRTV) call to action.
The past year has seen a clear rise in demand for DRTV solutions for blindingly obvious reasons: it gives direct access into living rooms for a comparatively low cost, it enables brands to connect quickly with viewers and it delivers a call to action through defined response channels.
Now, the growing penetration of internet-enabled TVs is about to give rise to smart DRTV, a potentially potent combination of the large reach proffered by television and the data base of the internet.
After all, what better way to get immediate response and data than through an ad that lets you click directly through to a site where you can request a brochure, download the recipe or even buy product just by clicking on it?
Yet success with smart DRTV is far from simple. As our qualitative research shows, smart DRTV is subject to the same reservations as its sibling, amplified.
If consumers feel nervous over privacy and security when it comes to responding via text or mail, then these concerns are even more pronounced in the suddenly public arena of the living room.
Making sense of the different ways people watch TV, the channels they use to get in touch with a brand whose content they've just seen, and whether their level of engagement with a particular show or advert might preclude them from doing anything about it right away, are core in creating effective DRTV campaigns.
Results from WPN's research confirmed what we already know about viewing modes: the focused (selected programmes of particular interest); the casual (programmes chosen by others, or found after channel-surfing); and background ('friendly noise').
As expected, viewers were unwilling to devote part of their attention to another device, such as laptop, tablet or smartphone, when watching in the most focused mode.
The majority could be encouraged to 'respond' if they saw a timely and relevant ad in casual or background mode.
But for most this meant responding later - people don't like making instant decisions, they want to research, consider and be a 'good' consumer.
In addition, many are sceptical of the claims and quality of deals/brands being offered. They are concerned about the hard sell and suspected barrage of follow-up communications 'once they have your details'.
Plus, there is the perennial data concern, particularly of financial information being stolen.
With smart DRTV, we discovered that while viewing modes are pretty constant, there are no social norms and everyone now has their own personal rules in the way they engage with, and respond to, television content.
For our respondents, smart TV was just one of many opportunities to engage (after an initial reluctance).
Faced with a more blurred social landscape, complicated by fragmenting media, we apply the same criteria to advertising delivered through a smart box as we do to any other medium, with the added overlay of the unwritten rules of social engagement.
For marketers, this means there is no silver bullet in exploiting the undoubted power smart DRTV represents.
While many traditional DRTV rules still apply - it's still essential for marketers to know characteristics of the demographic they're trying to reach, for example - smart DRTV brings its own guidelines. For our respondents, these can be boiled down to:
Make it easy - one click is fine, two OK, you're asking too much with three
Don't make me give too much away - I don't want to interrupt viewing by filling in insurance forms on the smart TV - reminding me later is fine
Respect my privacy - I don't want to reveal my credit card number in front of my whole family in order to get a pizza or buy a bag
We found smart DRTV has the potential to encourage current 'non-direct responders' to respond directly and in a measurable way using the channel desired by the advertiser.
Using a simple, quick response device that enables viewers to order information, 'like' something or in certain cases, add products to pr-existing shopping baskets - will generate trial.
Additionally, response is measurable - none of our respondents suggested that they would use an alternative device to respond other than clicking through on the icon.
Much will depend on the ease of using the technology. An equal amount will depend on advertisers paying heed to the emerging rules of smart DRTV:
Response needs to be on the terms of the viewer
Viewers don't want to be bombarded
Simplicity and intuitiveness are key (therefore connectivity is important – payment must be automatic
Forms should be as short and as simple as possible
Key to success is the understanding the nature of the deal: there is a value exchange between the amount of personal details surrendered and the perceived benefit; a cooking show that offers a clickable link to 'download this recipe now' is a lot less intrusive, and thus probably far more appealing to consumers, to pop-ups that take you to third-party retail sites or links that enable you to order your pizza provided you've inputted your card details.
Alison Meredith, executive planning director, Watson Phillips Norman