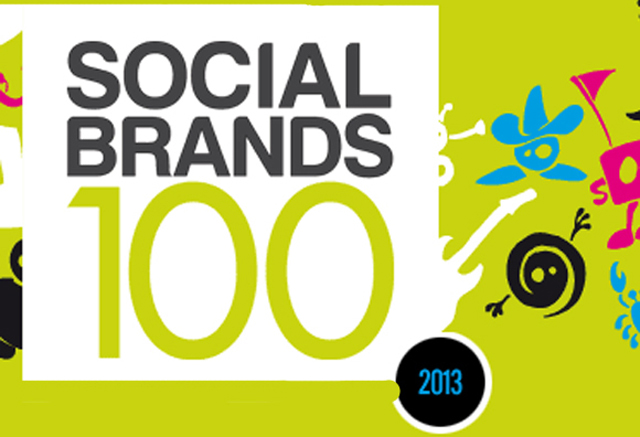 Last year's number-one brand was food and smoothie drinks maker Innocent, which beat Starbucks, giffgaff and Cancer Research UK to take the top slot. The ranking also featured names from a wide range of industries, including the British Red Cross, Cadbury, ASOS, Manchester City Football Club, and KLM
Anyone can nominate a brand until February 8, by visiting the 2013 nominations page and submitting links to Facebook, Twitter, YouTube and other social channels that your brand uses. There is no limit to the number of brands that an individual can nominate and there is no charge for entries.
Social Brands 100 was created by social agency Headstream, which is partnering with social media analytics firm Socialbakers to conduct this year's research and to help crunch the data.
The research combines qualitative and quantitative analysis to establish the best-performing brands in social. Social interactions are monitored over a six-week period by Socialbakers, while Headstream surveys and interviews the nominated brands. The findings together create the final ranking and report, which will be published in early May.
Headstream is hoping that 2013 will see the net cast wider and brands from more industries represented to provide a more detailed and useful picture of the growing social media landscape in the UK.
Jan Rezab, chief executive of Socialbakers, said: "These days smart brands realise that having a large number of fans is no longer the only measurement of success.
"Engagement has now become one of the most important key performance indicators when assessing the success of your pages. Socialbakers is pleased to provide the analytics for Social Brands 100, which recognises the companies that use social media to its best advantage in the UK and internationally."
The Wall and Brand Republic are exclusive media partners to Social Brands 100. User management platform Janrain is a Social Brands 100 sponsor this year.
Find out more at www.socialbrands100.com.