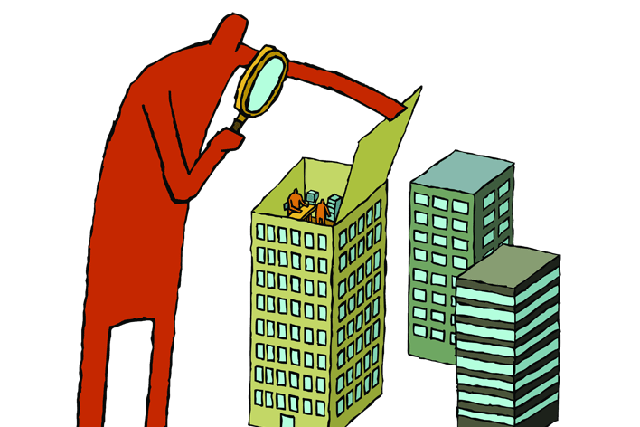 Whatever the size or complexity of a brand, no matter what its business model may be, a core marketing challenge remains how to use social in a compelling and authentic way.
Against such a constantly evolving terrain, though, how can brands know if their social media efforts are being effective? To that end, social brand agency Headstream set out to create a benchmark of social performance, and highlighted 100 companies that met its criteria (see the top 10, overleaf).
Revolution decided to look through the keyhole of some of the top performers to see how they have integrated social media into their business and what opportunities and challenges they face.
A key question for brands is: 'Who's best placed to manage my day-to-day social media activities - agency or in-house?' As organisations take ever-greater steps to integrate social media into their communications plans, the question of who 'owns' social media and how it should be reflected in a brand has never been more important.
Many brands may opt to run social media entirely in-house to enable them to be 'always on'. And while most brands will have someone in-house heading up social media, often this person sits within one or several parts of the business, including marketing, customer relationship management or public relations.
The type of agency used and the role it plays can take many different forms. Agencies working with brands on social media activities range from dedicated social media, to digital, PR, media and creative agencies. Clearly, though, social media strengthens businesses and for those involved it means a closer connection to the top team. For example, mobile network provider GiffGaff's head of social media sits on the management board and gives weekly updates to the chief executive.
Starbucks
Headstream 100 ranking: 2nd
Model: In-house
Reports to: Marketing team
At Starbucks, ranked second in Headstream's league, the social media team is part of the marketing department, reporting to Ian Cranna, vice-president of marketing for the UK & Ireland. A team of two works with many departments across the business, including its customer care and PR people.
'We see social media as an extension of the personal conversations that customers have with us in-store,' explains Cranna.
'We believe that customers want genuine and authentic interaction with the brands they choose to engage with online.'
According to Cranna, social and digital media have been 'hugely successful' for the brand, and enable the business to 'offer value' to its customers. One example of this is the crowd-sourcing site My Starbucks Idea, which enables customers to interact directly with the brand by making suggestions about its products and services.
'Some of the best ideas come from our customers and so we want to stay closely connected to them,' adds Cranna.
More recently, Starbucks promoted its 'Frappuccino Happy Hour' through its social media channels, and Cranna says the take-up was 'so fantastic' that at points during the campaign it was selling one Frappuccino every 15 seconds.
What the Social Brands 100 judges thought: 'As a very well regarded brand, Starbucks uses that as a starting point and is pioneering on mobile and Twitter,' says Bruce Daisley, sales director at Twitter UK. 'It recognises the need for innovation and positions itself as a digital brand - whether that is achievable for a retailer is debatable, but I love the ambition.'
Xbox
Headstream 100 ranking: 13th
Model: In-house with agency support
Reports to: Marketing team
Xbox social marketing manager Graeme Boyd heads up the game console brand's social media and community activity across the EMEA region, working alongside a social media editor. Boyd reports to the director of marketing communications and liaises with Xbox's global head of social.
While all hands-on social media activity is handled in-house, Xbox has agency support, working with Doco London for strategy, tracking and reporting, while Tempero manages its social media channels. Campaigns are supported by other agencies according to the country in which they are run.
Boyd says social media offers 'good old-fashioned amplification, but with the added credibility of peer recommendation'. He says resources are a major challenge, however - as social media channels grow in size, they become more time-consuming to manage and more expensive to run.
'When a channel hits a certain size, it really is a full-time job to manage it effectively,' he says. 'Like most brands, we are quite a long way from that level of investment needed for social media,' he says. Xbox has grown its Facebook presence in EMEA - from 1.25m to 3m 'likes' in the past year.
What the Social Brands 100 judges thought: 'Xbox has a lot of rich content, so in a way it has it easier than other brands and has a great owned community,' says Steve Sponder, head of agency at Headstream. 'But it has to ensure it doesn't just rely on that and there is enough attention being paid to community management.'
GiffGaff
Headstream 100 ranking: 3rd
Model: In-house and agency
Reports to: Marketing team
At mobile network provider GiffGaff, social media touches on all parts of the business. A three-person social media team, led by head of brand Tom Rainsford, has direct lines of communication to other departments. GiffGaff uses social media to stay in touch with its users if problems arise and to reward what it calls 'super users' - those who answer other members' queries.
GiffGaff also works with Albion on its social media activities, and the creative agency is highly involved in supporting campaign activity.
'It's great when a creative agency can support their work directly in social, but it's also important to keep our team engaged with one of our highest-profile day-to-day channels,' says Rainsford.
Weekly catch-ups with the PR, search, marketing and agency teams ensure that all are briefed on upcoming activity, but Rainsford says this 'is a big challenge, even in a relatively small company'.
What the Social Brands 100 judges thought: 'GiffGaff is interesting because its business model is very social, and it has a very rich community,' says Sponder. 'It has room for improvement in Facebook, where it is not quite as solid at building community spirit.'
Cancer Research UK
Headstream 100 ranking: 4th
Model: In-house with agency support
Reports to: PR team
Cancer Research UK's social media manager, Aaron Eccles, reports to the head of PR and social media. Recent social media campaigns include the charity's response to drugs rationing body the National Institute for Health and Clinical Excellence's decision to back the prostrate cancer drug abiraterone; it has also used social media to campaign for unbranded, plain packaging on tobacco products.
Supported by a team member who also handles PR, Eccles works with the digital team and the Race for Life community manager.
Cancer Research UK also has an internal social media managers' forum, for staff members who use social media. It meets every six weeks to share best practice and ensure consistency of tone. It works with agencies on a campaign basis and uses its retained agency, 33 Seconds, for consultation and strategy.
'Agency involvement is great,' says Eccles, 'but it's easier to manage social media in-house so we can give as much information to our supporters as quickly as possible. Other charities see social media as digital, but we believe it has to be a communications tool. It is one of the most direct ways to communicate, and it is best placed within a team used to considering reputational risk and PR.'
What the Social Brands 100 judges thought: 'What it did well was its use of Google+ as it wasn't just duplicating its Facebook page, and it was more discerning than others about how to use each space differently,' says Sponder. 'But it could be better at fostering a deeper conversation with its community rather than relying on feeding it snacks of content.'
Manchester City Football Club (MCFC)
Headstream 100 ranking: 16th
Model: In-house
Reports to: Digital, CRM and PR teams
Chris Nield, social media executive at Premiership champions Manchester City, is in charge of the day-to-day running of the football club's social media channels. He reports to the 'digital delivery manager' and liaises with the head of digital and head of content to ensure social media activity reflects the club's strategy.
MCFC's strategy combines marketing, PR and CRM, involving the fans as much as possible and acting on their feedback where practical. It has a fully integrated content plan for social media.
It does not use an agency for social media. According to head of content Chris Bailey, this keeps the experience for fans as authentic as possible.
'Social media provides the fans with a constant stream of freely accessible information and content, and assists in building and strengthening the relationship between fans and the club,' says Bailey.
Examples of this include the 'Spot the Balotelli' campaign, where fans tagged themselves in a 360-degree image of a game and shared it on Facebook and Twitter, while club captain Vincent Kompany recently hosted a live post-match interview with fans on Twitter.
According to Bailey, winning the Premier League did not alter the Club's strategy towards social media - it did help accelerate its goal for global expansion online however, with its Facebook page hitting 3m fans recently.
What the Social Brands 100 judges thought: 'I was most impressed with Manchester City because although it has had a big influx of money, it took it upon itself to come up with a way to connect with a wider audience through social media,' says Daisley. 'A lot of other big clubs aren't active in this space.' Daisley adds that the club's use of a promoted trend for #Champions on winning the Premier League was 'one of the best examples I've seen' of promoted trends.
HEADSTREAM TOP TEN SOCIAL MEDIA BRANDS

Rank Brand Industry
1 Innocent FMCG
2 Starbucks Travel & Leisure
3 GiffGaff Telecom
4 Cancer Research UK Charity
5 British Red Cross Charity
6 ARKive Charity
=7 ASOS Retail
=7 Cadbury FMCG
=9 Met Office Services
=9 The Ellen DeGeneres Show Entertainment