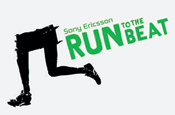 The event, created by the mass-participation division of sports agency IMG, takes place on 5 October at The O2 and will feature live music.
Sony Ericsson plans to use Run to the Beat to promote its Walkman mobile phones, such as the W760i, which includes training applications, including a built-in pedometer and GPS support, enabling runners to record time, distance and speed.
The half-marathon route will feature scientifically selected live music to boost performance, at 16 stations positioned along the course. Dr Costas Karageorghis of Brunel University, who developed the route music said: 'The selection spans age groups and genders to provide motivational music that will inspire runners as well as spectators.' The line-up of acts will be announced later this month.
To promote the race, Sony Ericsson, which is also the title sponsor of the WTA (Women's Tennis Association), will relaunch its dedicated website. It will feature course details as well as outlining the 'science behind the music' and offering downloadable playlists and training programmes.
Promotional activity has been created and implemented by Brando with experiential activity managed by Iris and media planned by Mediaedge:cia.