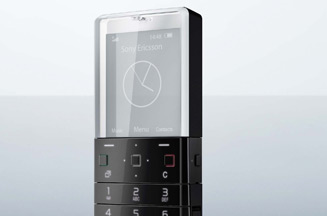 The handset, which has a translucent screen, is a simple 'talk, text and time' phone targeted at the older affluent mobile user who wants basic functions.
The Pureness phone is at the other end of the scale from the Xperia X1 and X2 which are smartphones.
The Pureness will be launched in November through retail partners such as Selfridges and design museum shops.
Head of brand Cathy Davies said the mobile would be promoted with installations and events rather than traditional advertising as it was 'an iconic niche product, not mass-market'.
Rival manufacturer Motorola promoted its high-end mobile, the Aura, in Selfridges.