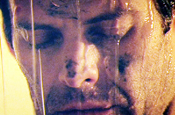 The series asks "who is Johnny X?" in a high-octane digital campaign for its new sub-brand.

Produced by Dare, nine fast-paced episodes will appear on whoisjohnnyx.com in the space of three weeks, with the first episode airing tonight.

Each episode, which is between two and three minutes long, will follow Johnny X as he uses his Sony Ericsson X1 to try to piece together elements of his life following his kidnap by a gang.

Filmed in the style of an intense action film, Dare has also come up with a teaser trailer, which shows snippets from the episodes.

These include a dramatic car chase and scenes of the hero obtaining clues to help himself find his true identity, in a style reminiscent of the film Memento.

The trailer ends intriguingly with Johnny looking straight into the camera and stating "this is not a hoax".

As well as playing on the lead site, the content will also be distributed via online advertising, mobile phones and video-sharing sites.