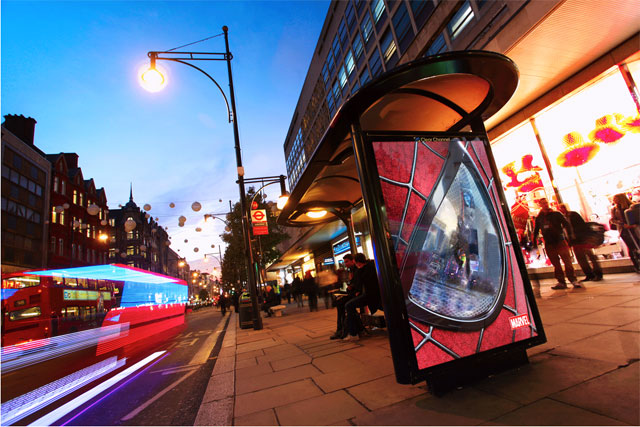 Booked through Manning Gottlieb OMD and outdoor specialist Talon, the campaign uses electroluminescence technology on six sheets bringing Foxx's character to life with bolts of lightning.
It will be part of a £1 million outdoor activity for the film including bus wraps and T-sides, and premium backlit spots including the IMAX.
Jane Robertson, advertising manager at Sony Pictures, said: "Electro is a new, exciting villain for Spiderman and this was a great opportunity for us to introduce the character and bring him to life on the streets in a unique and interesting way."
Activity will run in six UK cities from today including London, Cardiff, Birmingham, Bristol, Liverpool and Edinburgh.
Oli Cooper, business director at Manning Gottlieb OMD, said: "This creative use of technology strategically placed across the UK, will spark imagination and ensure it's the film everyone's talking about this Easter."