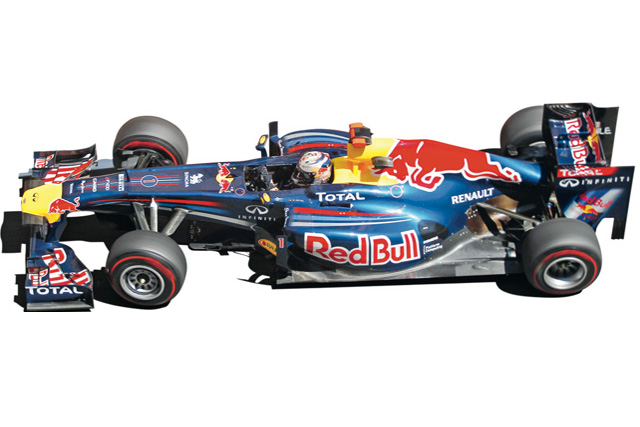 The sponsorship market has remained buoyant in the past year, despite the difficult economic environment. Even the beleaguered Football Association managed to sell its prized properties, with Vauxhall now the sponsor of the England football team, and Budweiser backing the FA Cup.
With the UK hosting the Olympics and Paralympic Games next year, there is a compelling rationale for commercial entities to continue to invest in sport through sponsorship.
Indeed, most of the agencies featured in Marketing's latest sponsorship league table, where Fast Track retains the top spot, have experienced a bigger rise in their fee income compared with last year.
'(London 2012) has provided a considerable halo effect for the UK sponsorship industry as entrants and established sponsors seek to associate their brands with the Games, the 26 sports involved, and the individuals that are likely to become the stars of London 2012,' says Neil Hopkins, director, M&C Saatchi Sport & Entertainment.
However, many brands are using sponsorship to differentiate and to try to 'own' a space. Orange, for example, made a decision in 2004 to move away from sport, a marketplace cluttered by its competitors, focusing instead on using cinema through 'Orange Wednesdays'.
It has since extended the initiative to include 'Orange Thursdays', which rewards subscribers with a free download.
Grass-roots participation
Red Bull, meanwhile, has created and sponsored events such as the Air Race and X-Fighters to bring its brand concept - 'Gives you wings' - to life.
More recently, specialist insurer Beazley announced a £1m sponsorship of British Fencing, an association set to continue until 2015. Several non-Olympic partners are also seeking to 'own space' around several high-profile sports that will feature at the Games, which also benefit from high levels of grass-roots participation. These include Sky and cycling, British Gas and swimming, and Aegon and tennis.
'Beazley's brand values and speciality lines of insurance go hand-in-hand with a distinctive sport such as fencing,' says Andrew White, chief executive of WSM Communications, which is managing and promoting the company's involvement with the sport. 'This route also offers a clean sponsorship landscape for the brand to fully activate, and to own association with the sport in the UK.'
White adds that while there are many brands that have tended to associate themselves with certain areas of sponsorship, newcomers are more interested in creating standout and point of difference. To that end they are engaging with 'minority' sports and events and introducing sponsorship into previously untapped fields.
One of the key developments in the industry is that sponsorship is more tied to the concept of customer reward than ever before. This is contributing to the above-mentioned trend. In short, it is no longer considered acceptable to stick a badge or logo on a property and expect a return. Brands must offer fans something of real value.
'It is now about how a brand behaves in different environments. It is not about "owning" a territory; O2, for example, doesn't want to "own" music,' says Tove Okunniwa, chief executive at MEC Access. 'Rather, its sponsorships, across the different platforms, put customers at the heart of its strategy. This customer-centric approach is a behaviour or experience that a consumer would expect to receive if the brand moved into film, for example.'
Hopkins adds that more sponsors are now seeking to use their involvement in sports to engage with customers at a grass-roots level.
'It is all very well for companies to spend significant sums to support sport at an elite level,' he says. 'However, they face the prospect of being unable to demonstrate a clear benefit to consumers if they disregard the importance of grass-roots and community schemes to the development of sport, particularly in times of economic hardship, when central funding for sport is dwindling.'
'Ownership' of a space through sponsorship can bring benefits at every turn, be it in creating a clear narrative for a brand's target market, or simply developing an internal focus to construct a platform over time with which to drive consumer response and engagement. The strength of the association makes life simpler and decision-making cleaner, as a brand can look to 'build' rather than continually 'reinvent' its link with the space. In the process it can develop a real heritage around the rights it has bought.
If brands can create a specialist sponsorship platform, it affords them exclusivity, keeping out rivals in their sector and giving them a major opportunity to gain an advantage over them. Brands can also use a niche sponsorship as a stepping stone to becoming bigger and more mainstream.
'It can help grow a business,' says Okunniwa. 'The best example of this is Red Bull. From a powerful position in a sporting niche, it has moved into mainstream sponsorships, but has retained control of its properties. Red Bull has its own events, and even its own Formula One team.'
If a sponsor 'does niche' well, it can build brand preference and loyalty. Good sponsorships will deliver increases in sales.
This approach, of course, comes with its own set of challenges. There are several hurdles involved with niche sponsorships; the toughest is creating relevance. Brands need to question whether they have the heritage to be involved with a particular sport or property.
As Okunniwa points out: 'It wouldn't be unreasonable to expect a sports brand like Adidas to be involved with grass-roots sport, for example, but it would be strange to see insurance or technology brands plastered all over local football pitches or tennis courts. The stronger the link, the less investment a brand will need to create a successful association.'
Negative associations
There is a danger, too, of limiting the audience by positioning a brand in one sector. Conversely, though, it could represent an opportunity - if a brand gets the right niche property, it can enable engagement and passion to run deep.
Nonetheless, the risk remains that the impact can 'wear out'; assets may lose their lustre, or ambassadors let the sponsors and the sport down. In these circumstances, the negative brand association can be long term. When developing sponsorship areas, the rights-holders for minority sports also tend to be under-resourced, and can often add little or no support to the programme.
Red Bull, as mentioned, took the more difficult and time-consuming route of creating and staging an event. Red Bull X-Fighters was launched in 2001 and features some of the best motocross riders, while Air Race, set up in 2003, is an international series of competitions in which participants navigate a challenging obstacle course. It is part of only a small group choosing this route though.
'In this economic climate, few businesses have the appetite for the additional resources and risks that (creating such events) brings,' says Tim Crow, chief executive at sponsorship agency Synergy. 'With Orange, it takes a lot of bravery to put an entertainment platform at the centre of your brand marketing.'
One brand can also lead the way and create a blueprint, which everyone else will inevitably follow - as with golf and the major banks, for example.
'Sky, British Gas and Aegon have all chosen to develop partnerships with the national governing bodies of sport, as a means of ensuring credibility,' says Craig Dews, chief executive at sports marketing agency Limelight. 'However, with decreasing participation in the majority of sports, particularly within clubs, there is plenty of scope for rival brands to develop activity which engages directly with more informal and recreational participants.' Furthermore, adds Dews, for an individual sport, or particular form of entertainment, to deliver for a brand, it needs to have a big following from a particular target market.
Jim Glover, chief executive of CMS, a division of the Chime Communications agency, says that all brands with sufficient money will probably focus on 'owning'
an area if they can, simply because it offers differentiation. Many attempt this, but few can afford to do so. He says that most sponsors will aim to engage their audiences through 'ownership' strategies that reflect their brands and objectives.
Trying to 'own' a sport or other sector can be effective, but limiting. By operating across different sports, touchpoints and activities, brands can achieve greater resonance with potential customers.
Specsavers Referee Sponsorship
When FIFA lifted the ban on football referee sponsorship, high-street optician Specsavers spotted an opportunity. Working with MEC Access, the brand persuaded the Scottish Football Association to be the first in Britain to have its match officials sponsored.
The obvious link between football referees and eyesight, coupled with the 'Should've gone to Specsavers' advertising slogan, meant that the sponsorship immediately resonated with fans.
It has been so successful that the tie-up has entered the footballing vernacular, with match commentators, managers and even soap operas and quiz shows across the UK referencing the link between Specsavers and football referees.
Specsavers has continued to work with MEC Access to build on this platform, now involving Welsh, Irish and Scottish rugby match officials, as well as sponsoring Hawk-Eye, an electronic officiating tool, on Sky Sports during the 2009 Ashes cricket series between England and Australia.
It is a niche and 'ownable' sponsorship territory that has instant relevance and credibility among sports fans. It also reinforces the company's professional credentials.
METHODOLOGY
Information was collated by Marketing by sending a survey to each agency.
The respondents have been ranked according to their 2010 fee income. For agencies affected by the US Sarbanes-Oxley Act, which restricts the amount of information firms are allowed to make public, we have used Companies House data provided by Kingston Smith W1.
Marketing takes care to publish accurate company data, but cannot be held responsible for any errors of omissions in the leagues.
Agency Notes:
Fast Track
Founded 1998. Subsidiary Chime Communications. Chief executive Andy Westlake. 20% PR, 20% consultancy/rights negotiation, 30% sponsorship integration, 30% event management. Clients include GlaxoSmithKline, HSBC, Youth Sport Trust. Member ESA. www.fasttrackagency.com
Essentially Group
Founded 2006. Subsidiary Chime Communications. Managing director Matthew Vandraw. 59.8% consultancy/rights negotiation, 21.4% sponsorship integration, 13.2% event management, 5.6% hospitality. Clients include IRB, SABMiller, Unilever. Member ESA. www.essentiallygroup.com
M&C Saatchi Sport and Entertainment
Founded 1997. Subsidiary M&C Saatchi. Managing director Jamie Wynne-Morgan. 55% PR, 5% consultancy/rights negotiation, 25% sponsorship integration, 15% event management. Clients include Reebok, RBS, The Coca-Cola Company. Member ESA. www.mcsaatchi.com/sportandentertainment
MEC Access
Founded 1998. Subsidiary Group M. Managing director Tove Okunniwa. 5% PR, 30% consultancy/rights negotiation, 50% sponsorship integration, 15% event management. Clients include Danone Waters UK, Amlin, Visa. Member ESA. www.mecaccess.com
Experience Worldwide
Founded 1997. Subisdiary Omnicom Group. Managing director Clare Foot. 20% consultancy/rights negotiation, 40% sponsorship integration, 30% event management, 10% employee engagement. No clients disclosed. Member ESA. www.experience-worldwide.com
Brand Rapport
Founded 1982. Subsidiary Ingenious Media Active Capital Group. Managing director Andrew Dwyer. 20% PR, 25% consultancy/rights negotiation, 30% sponsorship integration, 15% event management, 10% social sponsorship. Clients include Vodafone, Jaguar, Barclays. Member ESA. www.brand-rapport.com
Ed Coms
Founded 1995. Privately owned. Managing director Martin Finn. 5% consultancy/rights negotiation, 20% sponsorship integration, 5% event management, 40% programme creation, 30% research/evaluation. Clients include BP, RBS Group, Google. Member ESA. www.edcoms.com

WSM Sponsorship
Founded 1999. Subsidiary WSM Communications Group. Chief executive Andrew White. 26% PR, 21% consultancy/rights negotation, 20% sponsorship integration, 24% event management, 9% digital and print. Clients include Aberdeen Asset Management, Brit Insurance, Optimum Nutrition. Member ESA. www.wsmcommunications.com
Limelight
Founded 1999. Subsidiary Limelight Projects Group. Chief executive Craig Dews. 15% consultancy/rights negotiation, 15% sponsorship integration, 70% event management. Clients include Nike, Sky, JP Morgan. www.limelightsports.com
Capitalize
Founded 1996. Privately owned. Chief executive Richard Moore. 30% PR, 10% consultancy/rights negotiation,30% sponsorship integration, 30% event management. Clients include Puma, Ray-Ban, Volvo. Member ESA. www.capitalize.co.uk
23red
Founded 2000. Privately owned. Chief executive Jane Asscher. 40% sponsorship integration, 10% event management, 50% non-sponsorship-related integrated communications. Clients include Barcardi Martini, Department of Health, Institute of Chartered Accountants of England and Wales. www.23red.com
National Schools Partnership
Founded 2004. Subsidiary Jungle Holdings. Chief executive Mark Fawcett. 94% sponsorship integration, 4% event management, 2% research. Clients include L'Oréal, B&Q, Marks & Spencer. Member ESA. www.nationalschoolspartnership.com
Generate Sponsorship
Founded 2003. Privately owned. Managing partners Rupert Pratt, Andy Muggleton. 20% PR, 30% consultancy/rights negotiation, 30% sponsorship integration, 5% event management, 15% sales. Clients include eBay, QBE Insurance, Cancer Research. Member ESA. www.generatesponsorship.com
The Sports Business
Founded 1995. Subsidiary Chime Communications. Managing director Alan Ferguson. 10% PR, 16% consultancy/rights negotiation, 24% sponsorship integration, 50% event management. Clients include National Australia Group, Molson Coors Brewing Company, Team 2012. Member ESA. www.thesportsbusiness.co.uk
Education Connections
Founded 2001. Privately owned. Managing director Alexandra Leask. 100% sponsorship integration. Clients include British Gas, 3M UK, British Army. www.educationconnections.co.uk