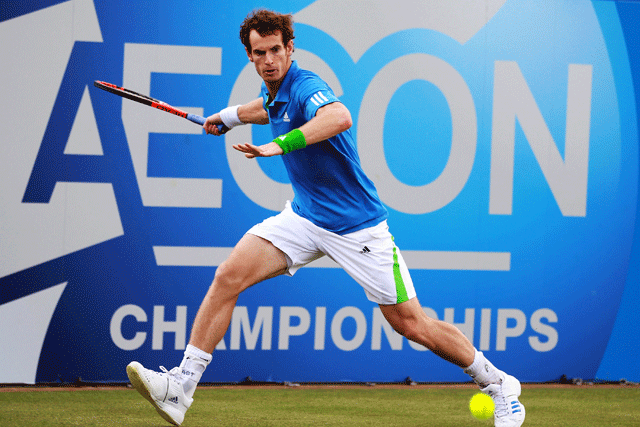 With little more than six months until the start of the Olympics, and the early June kick-off for UEFA's Euro 2012 football tournament fast approaching, it is easy to forget the plethora of other sporting events clamouring for consumers' attention.
The sponsors of Wimbledon and Queen's, Test cricket and golf's Open Championship are all looking at how they can achieve cut-through for their brands in a busy period for sport tie-ups. After all, these 'crown jewels' events - which must be broadcast on free-to-air TV in the UK, with the exception of cricket - will be somewhat in the shadow of the 'greatest show on earth'.
Try harder
Mark Joy, marketing director at sports agency Fast Track, says that while the overall appetite for sport in general will be heightened this summer, brands involved in other events must plan carefully. 'I think that sponsors of other sporting events are going to have to redouble their efforts, or they will be pouring money down a hole,' he warns.
Despite this challenge, the opportunities are clearly there for those brands seeking to align themselves with sporting events outside London 2012 and international football, adds Henry Chappell, chief executive of sport marketing agency Pitch.
'It might be harder for non-Olympic sponsors to get cut-through, but, that said, newspapers are upping their pagination (this summer) and the sporting pie is growing,' he explains. 'I don't expect to see a drop in the level of attendance at the other big sporting events.'
Marketing spoke to three major sports sponsors to find out how their brands plan to stand out in 2012's crammed calendar.
TENNIS - IAN MURRAY, Head of sponsorship, Aegon (lead partner of the Lawn Tennis Association and headline sponsor of Queen's)
'The important thing for us is to be clever about turning up the volume on different elements of our sponsorship throughout 2012, whether it be emphasising our Aegon Schools or Aegon Parks grass-roots tennis initiatives, or the lead-in to the major tennis events we sponsor in June.
'We are not putting in extra marketing spend for the summer, but are working hard with our agency, Fast Track, on how best to spend our sponsorship activation budget in this Olympic year in a smart way. I'm sure there will a lot of big brands with an Olympic association, and in some cases without one, making a lot of noise as July approaches.
'For us, it is not about trying to meet that head-on. We see the Olympics as a very exciting backdrop to our activities this year. The fact that we have made a long-term commitment to back tennis, which also happens to be an Olympic sport, puts us in a good position as the population becomes sports-mad over summer.
I don't expect interest in tennis to drop off; interest is increasing, partly because of the success of Andy Murray and some of the exciting younger players coming through the LTA's development programmes, which we also support.
'I think that the Olympics will only help to fuel interest this summer. Wouldn't it be wonderful if we had a Team GB medal-winner in tennis?'
GOLF - GILES MORGAN, Head of sponsorship, HSBC (sponsor of The Open Championship and Wimbledon)
The Olympics will be a 'fantastic celebration' of the UK, but sporting tournaments such as The Open and Wimbledon will still be hugely important, believes Morgan.
He warns that 'there will be a lot of clutter around the Olympics', with sponsors trying to outdo each other. HSBC, however, will not be 'frightened by the Olympics'; Morgan insists that the bank will refrain from tinkering with its marketing activities because of the Games and Euro 2012. 'I urge other sponsors to activate their marketing and not be frightened of the Olympics, as there is a point of difference.'
However, corporate hospitality elsewhere is expected to be hit by the event, warns Morgan.
'This is one area where we may see the market fluctuate, as lot of corporations have set aside their corporate spend for the Olympic Games,' he adds.
CRICKET - MARK JONES, Marketing director, Brit Insurance (principal sponsor of English cricket)
'It's essential to have a strong sponsorship relationship, to start with, that doesn't require strong activation due to the existing brand awareness. We don't believe there is any conflict between cricket and the Games.
'For instance, cricket has a big following in its own right, and the indication for the summer is that ticket sales will not take a hit. The national newspapers will continue to carry non-Olympic sports stories.
'The defining factor of whether sponsors get cut-through is how strong the British representative is in each sport - and, simply, how prominent the sponsors' branding is.'