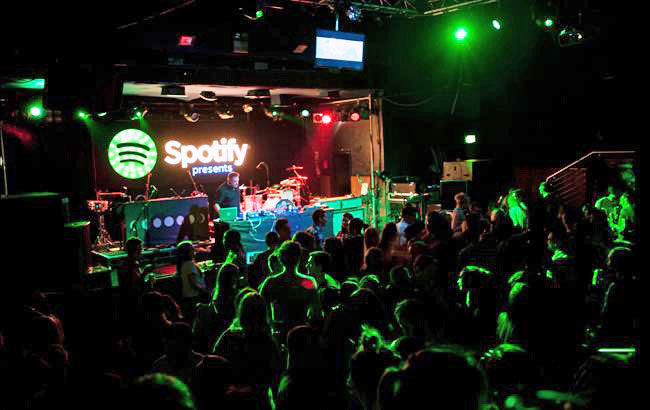 The update comes days after Apple unveiled its rival Apple Music service and follows Spotify detailing plans to venture into video content and become a "24-hour entertainment destination".
The latest figures published today suggests momentum behind the streaming music company continues to increase. Six months ago, Spotiofy reported it had 60 million active users and 15 million subscribers. The choice is to to either pay $9.99 a month for the service or listen to a free version with ads.
A Spotify blog today notes: "Ten million subscribers in our first five and a half years – and another 10 million subscribers in just a single year! That's an average of one new subscriber every three seconds over the last year."
Spotify continues to attract regular criticism from artists old and new, who claim its share of royalties with those who produce music remains woefully too low.
Last year singer Taylor Swift captured the headlines when she pulled all of her music from Spotify, saying that the ability to stream her album, "1989," threatened to hurt sales.
However, the Spotify blog makes a point to stress how more people listening on Spotify means "more payouts to the creators of the music you love".
It states: "As we grow, the amount of royalties we pay out to artists, songwriters and rights holders continues to climb faster than ever. We have now paid more than $3 billion in royalties, including more than $300 million in the first three months of 2015 alone."
The company also provides examples of the payouts that artists of different sizes can now expect to earn in a year from the streaming service.
According to Spotify, with 20 million subscribers, a "niche/indie artist" could now expect to generate $1.2m a year in Spotify payouts, while a "heritage artist" would generate $2.6m. It also claimed that an artist in the company's top 100 chart could get $3.3m, while a "global superstar" could generate $13.9m (see graphs).