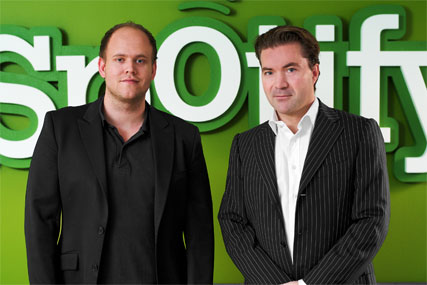 The news comes just over a month after Spotify reached its one million-user milestone across all its territories: the UK, Germany, France, Italy, Spain, Finland, Norway and Sweden.

About 40,000 new users sign up to the service every day, of which 50% to 60% are from the UK.

The Stockholm-based company allows users to stream millions of music tracks of their choice. While the service is free to the end user, funded through radio-style ads, Spotify has also launched a paid-for, ad-free service, differentiated by functionality and exclusive content.

Spotify was launched as an invite-only service on October 7 last year by founders Martin Lorentzon, previously co-founder of TradeDoubler, and 26-year-old chief executive Daniel Ek.

The business is expanding its sales operations and has more than 70 employees in Stock¬holm alone. Its UK office is led by sales director Jon Mitchell and newly appointed managing director Paul Brown.