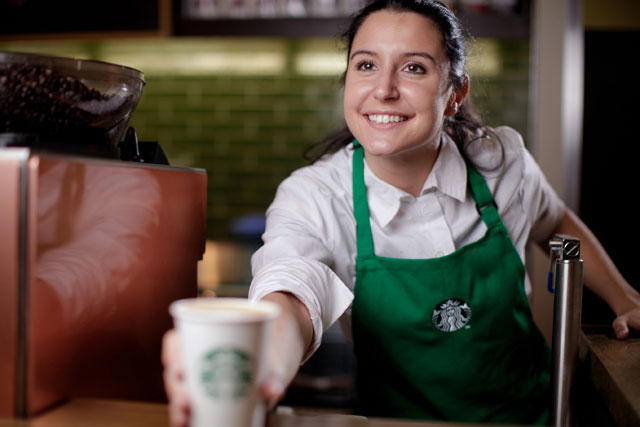 The company is to launch Starbucks Origin Espresso in the UK next month.
Consumers will be able to order a latte made from either its existing Starbucks Espresso Roast or the new Starbucks Origin Espresso, the first variety of which will be Guatemala Antigua.
Subsequent varieties will be launched under the Starbucks Origin Espresso brand throughout the year, as Starbucks bank on more customers wanting variety.
The Europe-wide launch of Starbucks Origin Espresso will be backed by a multi-million pound advertising campaign, which, as a gimmick, will ask customers to try the new espresso for free.
Ian Cranna, vice-president of UK Marketing for Starbucks, said: "Increasingly sophisticated British coffee drinkers are looking for choice and the chance to explore something new."
Additionally, Starbucks is converting its St Martin's store in London into a store which will showcase the brand's technology and innovation.
Follow @johnreynolds10