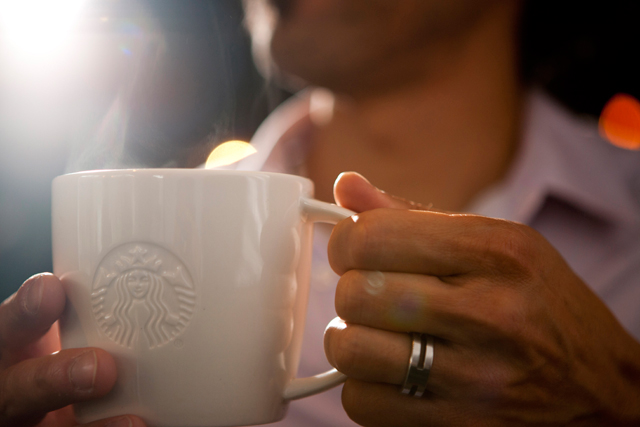 Leading high-street coffee brands are clubbing together to donate money to Project Waterfall, a charitable initiative which aims to deliver clean water projects in coffee-producing African countries.
The first project, for instance, will be delivered in partnership with WaterAid to provide clean water to communities in the Mbulu district of Tanzania.
Costa Coffee and Starbucks have been engaged in a long-standing high-street war for customers, and the former has tailored its marketing to attack the latter with a series of knocking campaigns.
But next week, they will put their animosity aside as they will be part of 2,500 coffee outlets – independents and chains – involved in Coffee Week from 4 April.
Starbucks and Cafe Nero are amongst the coffee houses which will ask for 5p donations. Costa Coffee has provided financial support for the inititiative.
Caffe Nero, Costa Coffee, Marks & Spencer Café and Starbucks are among the chains involved.
Marketing activity will include point-of-sale material in outlets, along with posters and branded collection boxes.
When customers go to one of the coffee shops next week, cashiers will ask them if they would like to add 5p to their coffees for the charity.
Coffee Week will finish with a three-day festival, in the Old Truman Brewery, Brick Lane, London. Highlights will include a coffee trade fair, an attempt at a Guinness World Record for the most espressos made in an hour, and live music.