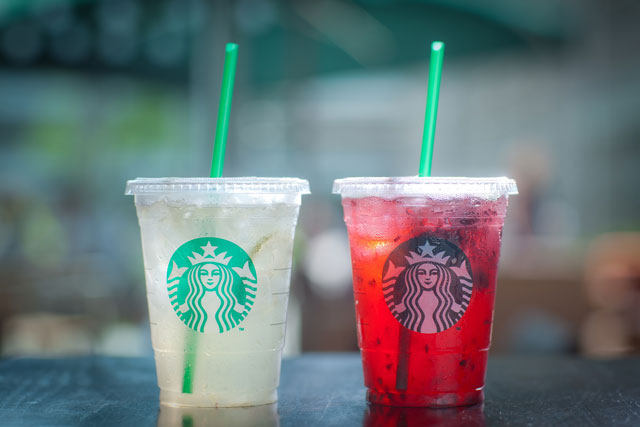 Starbucks launches the drink in the UK today (12 July) on the back of the popularity of its chilled Frappuccino range.
Refresha is made from fruit juice with green coffee extract, which will deliver a caffeine "hit".
The drink is prepared fresh in stores in two flavours – Cool Lime or Berry Hibiscus.
The product was launched in France last week and in the US, where it is known as Refreshers, on Monday (9 July), with a free giveaway in-store. Canned variants have been available for some time, and instant Via packs are expected.
Refresha is designed to appeal to non-coffee drinkers who still want a caffeine lift. Starbucks Refresha will retail at £2.40 (Tall), £2.65 (Grande) and £2.90 (Venti).
The launch represents the latest in a series of brand extensions and developments for Starbucks.
It launched Via instant coffee three years ago, and on to food with bistro boxes in the US, and then even dropping the word "coffee".
Starbucks believes Refresha taps into the latest fad from the US for more cold or chilled products, from frozen yogurt to their own Frappuccino line.
This is the latest in a long line of new Starbucks products over the past year, which have ranged from Coffee makers to tea shops to tie-ups with Emma Bridgewater.
In an interview with Marketing, Starbucks' chief marketer Ian Cranna describes how the Starbucks brand is changing and evolving to compete with market leader Costa and with McDonald's and investing in the brand in the run-up to the Olympic Games.