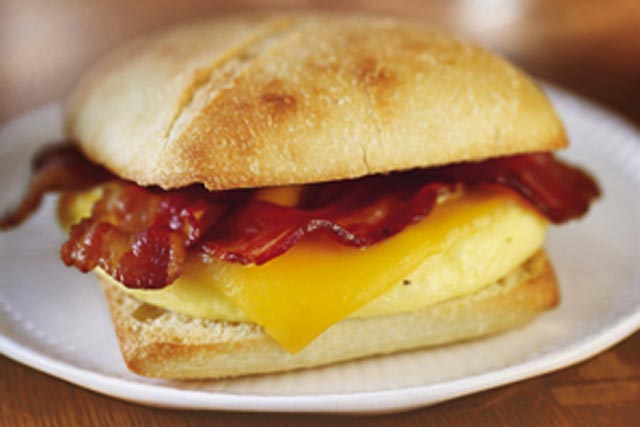 The high-street coffee maker disclosed selective UK results today (29 July), as it published its global third-quarter results for the period April to June.
Starbucks said like-for-like sales reported single-digit growth, despite falling football across the UK high street.
In particular, the company highlighted its new breakfast range, including its British bacon buttie, which it claimed had resulted in a 50% surge in year-on-year sales in June.
Fierce cost-cutting resulted in Starbucks dropping around 250,000 road deliveries to stores in the UK and Ireland over the period.
The disclosure of the results comes just days after the announcement that Starbucks' UK and Ireland managing director Darcy Wilson-Rymer was leaving the company and was being replaced by Kris Engskov.
Other recent highlights, according to Starbucks, included serving more than seven million hot drinks on the country's motorways, and the performance of Frappuccino, its iced-coffee drink.
Frappuccinos are now sold in more than 3,000 Starbuck's grocery and forecourt locations.
Commenting on the performance of the business, Wilson-Rymer, said: "We are very encouraged by continuing sales growth and how well customers have received our new breakfast range, despite trading conditions in the UK remaining tough, especially with increasing fuel and food bills.
"So we're focused on finding ways to drive efficiencies across the business to protect our customers from these rising prices as much as possible. This includes cutting deliveries to our stores by taking around 250,000 truck movements off the roads."
At group level, Starbucks reported net revenues up 12% to $2.9bn (£7.9bn)