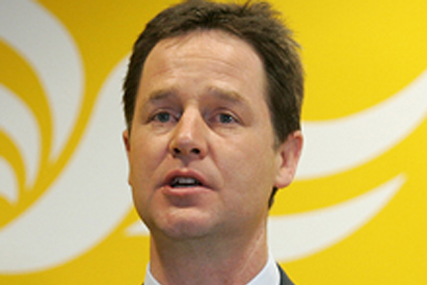 The agency group tracked discussions on over UK blogs, websites, forums, and social networks, including Twitter and Facebook, comparing positive and negative discussions 24 hours prior to the broadcast and in the immediate pre and post debate, from 7pm to 3am.
The findings come after last night's first televised debate between the three main parties, which drew 9.4m TV viewers and sparked an online discussion frenzy. Prior to the broadcasts both Facebook and ITV.com launched platforms to track public opinion.
Trending topics on Twitter during the debates included the names of all the election candidates, while '#leadersdebate' is still currently trending.
Starcom said Nick Clegg achieved the biggest increase in positive discussions towards him, increasing 93% during and after the event. Negative discussion rose 20%.
David Cameron recorded positive and negative opinion at 44%, while findings from the same sample showed Gordon Brown received a 74% rise in positive discussion, although negative discussions were also up 53%.
All parties saw increases in levels of online discussion sparked by the debate, although Clegg once again emerged as the leader in popularity. The Liberal Democrats saw a 646% increase in discussion around their education policies, 497% increase around law and order and a 423% increase in relation to Leader.