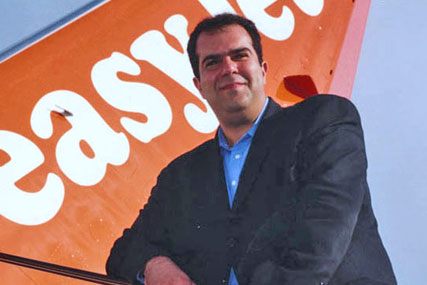 In an announcement to the City today (11 October), easyJet said the proposed resolution will be voted on by independent shareholders before finally approved.
As part of the proposals, Stelios will receive millions of pounds a year from the budget airline in return for the company's use of the "easy" brand name for travel extras like hotel bookings and insurance.
The company said one of the seven proposals is for the "payment of an annual royalty of eGIP of 0.25% of easyJet's total revenue, fixed at £3.9m and £4.95m in the first and second years respectively".
The agreement brings an end to the increasingly hostile three-year dispute that went to the High Court in June this year. The High Court ruling is not expected until later this month but easyJet believes an out of court settlement will help all parties.
The company said the expected High Court judgement "would not resolve all the parties' differences".
It said: "The board therefore concluded that the combination of the ambiguity of the existing licence and the restrictions it placed on the company made it no longer suitable for the scale and breadth of the company's operations, especially given that the continuing dispute was causing material management distraction.
"The board decided therefore that it would be in the interest of all shareholders to seek a commercial settlement with eGIP and Sir Stelios, including a relation to the current board appointment rights."
Carolyn McCall, easyJet's new chief executive who joined in July, is understood to be keen to resolve the dispute with the brand's founder.