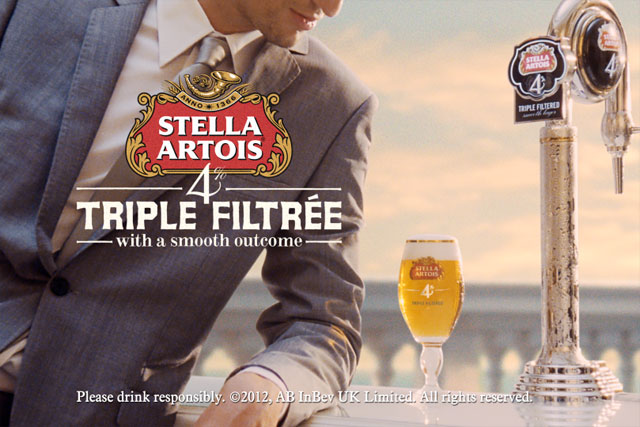 In common with its predecessors, the fifth ad in the series is again set in 1960s continental Europe and takes the viewer on a journey from the ground floor of a chic hotel, up the stairs to the rooftop terrace, charting a man's race against the lift.
The ad begins with a casually dressed young man relaxing in the sunshine on the hotel terrace. Spotting a woman as she enters the hotel, he climbs the steps to follow close behind. However, when he tries to meet her in the lift, he cannot continue his journey as he does not meet its dress standards.
He makes his way up the stairs and as he ascends, he undergoes a transformation arriving at the top-floor bar in smart dress, drinking a Stella Artois 4%.
The ad is airing on TV and video-on-demand, followed by print support with augmented reality. It will also be supported by an outdoor campaign and will appear in cinemas later this year.
James Watson, marketing director at Stella Artois Western Europe, said the ad "brings the brand's triple filtration process to life in the stylish and sophisticated way consumers have come to expect from Stella Artois".