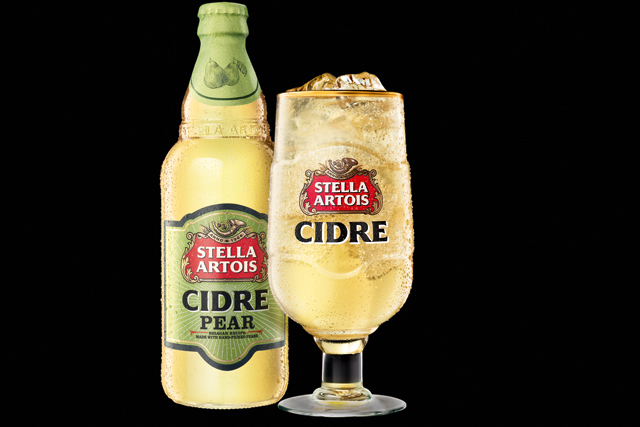 Stella Artois' 4.5% Cidre brand launched in the UK in February last year, supported by a "double digit" million-pound marketing campaign with the strapline: "C'est Cidre. Not cider. From Stella Artois."
The pear variant will feature within a new integrated marketing campaign for Stella Artois Cidre this summer.
Stella Artois Cidre has recorded retail sales of £50m in its first year, according to AB InBev. The brand has a 16.8% share of off-trade premium cider volume in the UK, according to Nielsen.
James Watson, European marketing director at Stella Artois, said: "We are absolutely delighted with the success of Stella Artois Cidre and it is our intention to continue to innovate to give choice to our consumers, and growth opportunities for our customers.
"With the premium credentials of Stella Artois, the proven success of Stella Artois Cidre and the research results we have seen for Stella Artois Cidre Pear, we anticipate our new variant will give a further boost to the cider category and delight our consumers."