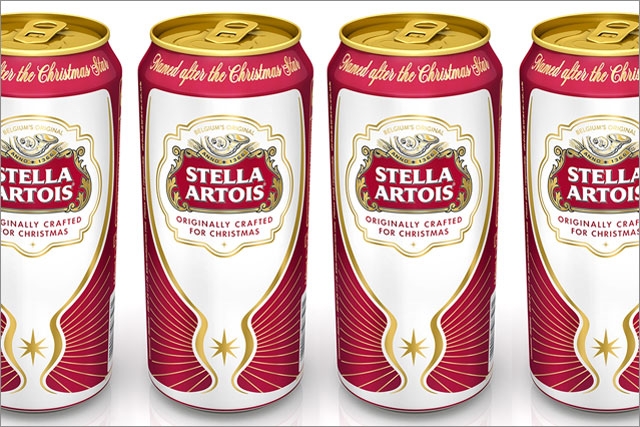 A TV advertising campaign, created by Mother, will break today (14 November) with 30 and 40 second spots running until 26 December.
Social and digital media activity will reinforce and promote Stella Artois' Christmas proposition and link to a free download of 'Under the Christmas Star', an eight-track album of classic seasonal favourites, re-imagined as a 60's Jazz LP.
The limited edition packs will run across Stella Artois and Stella Artois 4% and for the first time, a special 440ml limited edition Christmas can will be available.
James Watson, Western European marketing director at Stella Artois, said: "Stella Artois is renowned for its discerning and pioneering brand activity, and this combination of exclusive packaging, high-profile advertising support and the innovative album download will ensure that Stella Artois is the top choice for beer consumers this Christmas."
Originally crafted for Christmas, Stella Artois takes its first name from the Latin for star.