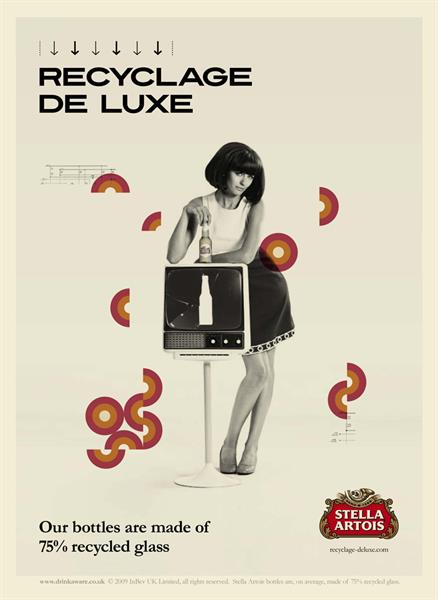 Recycling is the theme of Mother London's latest campaign for Stella Artois as it aims to reflect the brand's efforts to make itself more environmentally friendly.
Mother has created the print campaign to run alongside an on-pack promotion aimed at cementing Stella Artois as an eco-friendly brand, which uses 75% recycled glass in its bottles.
Stella's on-pack promotion urges consumers to do their bit for the planet, with every 18 x 284ml pack purchased resulting in a tree being planted by Stella Artois.