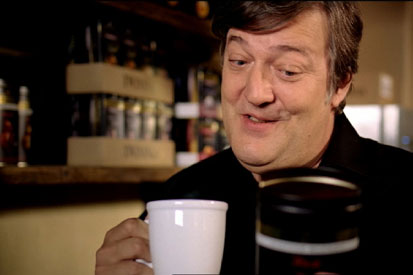 Fry accused the entertainment industry for "doing the wrong thing" in its pursuit of illegal filesharers, criticising copyright holders for labelling downloaders as "criminals", even comparing the music industry to "big tobacco".
Fry defended peer-to-peer website The Pirate Bay and the recent media circus over the website's legal affairs with the recording industry, saying he used a BitTorrent to download 'House', although he regularly pays for downloads of the series.
Copyright holders should focus on those downloading on an "industrial" scale, said Fry, rather than fining individual users who download content for personal consumption, which he called "the stupidest thing the recording industry can do".
Fry said if the price of downloads were to come down to what he deemed a fair level, users would happily pay for online content.
The 'QI' host later used Twitter to talk about the event, tweeting: "Hope I'm not misunderstood. Such a pity if I get misrepresented as a 'help yourself and be a pirate' advocate".