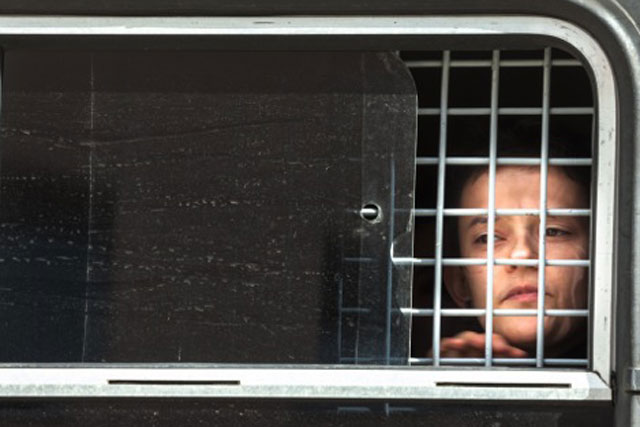 The documentary is directed by Milène Larsson and premiers on Vice.com. It investigates the effects of Russia's "gay propaganda" law, which essentially bans public displays of homosexuality, according to Vice.
Vice and Stonewall will launch a joint media and activation campaign around the film, including a co-hosted screening for Stonewall supporters and media. Stonewall will promote the film across its social media channels and to its supporters via channels like email.
The law forbids "propaganda of non-traditional sexual relations to minors" and was introduced last June by the Russian president Vladimir Putin.
Vice journalists travelled to Russia ahead of this year's Winter Olympics to investigate how young gay people in Russia are affected by the law.
It found a rise in homophobic attacks since the law was passed. The film also looks at the curbing of other rights for gay people in the country, including bans on gay pride parades and fines on gay rights groups.
The documentary makers interviewed gay rights activists, young gay people, one of Putin's "spin doctors" and an official involved in passing the law.
A trailer for the film ran last week with the subheading, "What's it like when the state declares war on your sexuality?"
Al Brown, the head of video at Vice UK, said: "Vice prides itself in documenting the stories that aren't being extensively covered by traditional media, and more specifically, those that affect young people.
"Young and Gay in Putin's Russia' is an unflinching look at the situation out there – we're honoured to be working alongside Stonewall in trying to bring such serious issues to people's attention."
Stonewall claims to be Europe's largest lesbian, gay and bisexual equality charity. It was founded to campaign against the now repealed Section 28 of the 1988 Local Government Act in the UK, which banned local authorities from promoting homosexuality.
Sam Dick, the head of policy at Stonewall, said: "When Vice showed us the film we were extremely impressed by their sensitive and detailed portrayal of what is a very complex issue, and that they spoke extensively to LGB&T activists on the ground in Russia.
"The film touches upon a number of critical issues that Stonewall is campaigning around and we feel it should help raise awareness of the situation in the context of wider human rights abuses that affect the whole country."
Vice Media targets music and news content for a youth audience, through online video channels like Vice.com, its music channel Noisey, the science-focused portal Motherboard and the printed Vice magazine.
It claims to achieve nearly one billion YouTube views a year across its brands.