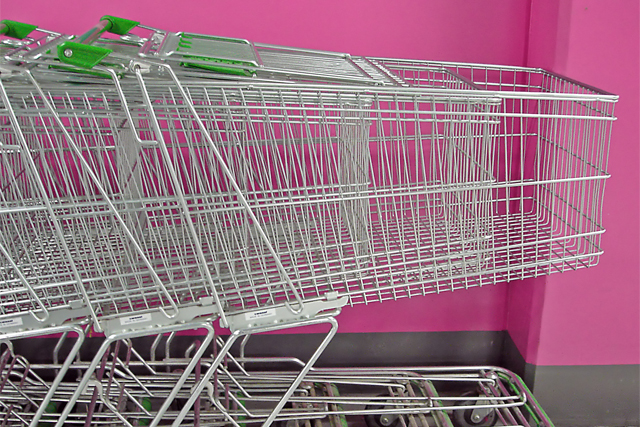 In recent years, store brands have been doing battle with national brands to win over consumers.
Our annual Ipsos Marketing global survey shows that each year since 2009, the majority of global consumers have perceived store brands to be the same as or better than national brands on all attributes including good value for money and offering convenient products.
As the recession hit, supermarket own brands became the popular choice for shoppers, not only due to their cut prices, but because across many items the quality of goods was considered to be the same or even better than that of national brands.
With supermarkets such as Waitrose offering their own label products at cheaper prices but with the guarantee of quality, consumers no longer worried about the standard of goods.
Our trend analysis shows that while the majority of British consumers still perceive store brands to be the same as or better than national brands, and although perceptions store brands slipped between 2009 and 2010, consumer perceptions did improve in 2011.
Store brands have gained ground in the areas where national brands tended to be strongest: quality, innovativeness, uniqueness and packaging.
Of the British consumers who think store brands are the same as or better than national brands 64% believe the products are high-quality, 62% think the products are innovative, and almost six in ten (59%) believe store brands offer unique products.
Over half (55%) are impressed by the attractiveness of packaging.
Our data indicates that own brands do still pose a strong challenge to national brands, but also that consumers are recognising and perhaps becoming a little bit more discerning about the benefits delivered by national brands.
We see that own brands, which initially distinguished themselves as being a low-cost alternative and evolved to offering what many consumers perceive as products comparable to national brands, are now not necessarily only being considered by consumers because of price.
It's understandable that consumer perceptions towards store brand quality, innovativeness, uniqueness and packaging have improved in the last year.
Retailers have invested more heavily in the development of their store brands, and many retailers have launched higher-priced lines, such as Sainsbury's Taste the Difference range.
However, there are a number of reasons why consumers may not have found own brands quite as comparable to national brands as they did in 2009.
Clearly the economic crisis boosted the purchasing of own brands in 2009. In terms of attitudes, consumers may have tried own brands during the recession and found them satisfactory which at the time was good enough for the low prices.
Or, they may have had more positive perceptions (which gradually became negative) as a way to justify having to buy these brands during their hardest times.
At the same time, national brands battled fiercely against the own brand onslaught. National brands pushed hard against innovation and sustainability, areas in which own brands are generally weaker.
Moreover, manufacturers re-positioned some of their national brands as being good value, making them more appealing to consumers.
National brands must be cautious around the changes in attitudes and behaviour toward own brands.
These changes stem in part from shifts in the economy and the economy is still very volatile. However, the strategies that many manufacturers implemented for their national brands seem to have led to some success against own brands.
National brands should continue to focus on the benefits where they are most differentiated from own brands, namely packaging, innovation and uniqueness - which, in turn, will help drive trust and quality perceptions, to ensure the store labels do not close in any further on these attributes.
In turn, stores with own label products need to remind the consumer that they exist, and that a store label isn't necessarily of any lower quality than a national brand.
Supermarket Aldi has been doing exactly that in its recent ad campaign, 'Aldi. Like brands only cheaper', comparing its own item and the national brand competitor, with the Aldi item often being half the price.
The reminder that the low-price doesn't affect the quality is a strong one, and one that other stores must now consider if they want to continue taking on national brands.
Heather McCarthy, director, Ipsos Marketing