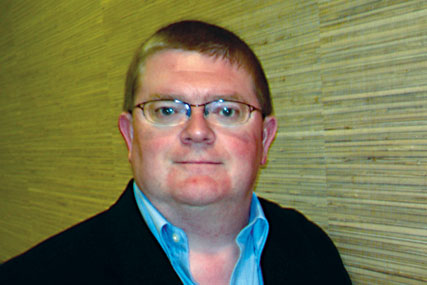 The changes are thought to be part of a wider cost-cutting exercise across Bauer Media's radio division.
Parkinson has been appointed to the new role of managing director London Radio, where he will be responsible for Magic and Kiss, as well as digital stations Q Radio and Heat. He starts with immediate effect and reports to Dee Ford, group managing director, radio, Bauer Media.
Parkinson has commenced a 30-day handover period with Story, who leaves at the end of the month and is responsible for a team of about 160 people.
Story left the company of his own accord after being informed by Ford that she would be merging the roles. Story decided not to go up against Parkinson for the role, in order to pursue his own radio interests.
Parkinson denied there were further cuts in the pipeline. He said: "This particular case is not about cost-cutting - we are just making sure our business units are in the best possible shape. We have had to join up our strategy in London so we can fight the BBC."
Story was responsible for launching Magic 105.4 and revamping Kiss. He is setting up his own consultancy firm, Radio Story, but will not be allowed to work in London for the next six months.
Speaking to Media Week, he said: "I have been thinking of doing this for some time. Dee invited me to apply for the new post, but I decided to take the opportunity to leave and pursue other radio projects.
"To be brutally honest, it's not the most fantastic time to be in radio and I have other projects I want to work on. I want to focus on radio in emerging markets."
This is the second new senior role created at Bauer Media in recent months. Last December, the company appointed Travis Baxter as managing director of strategy, regulation and business development.