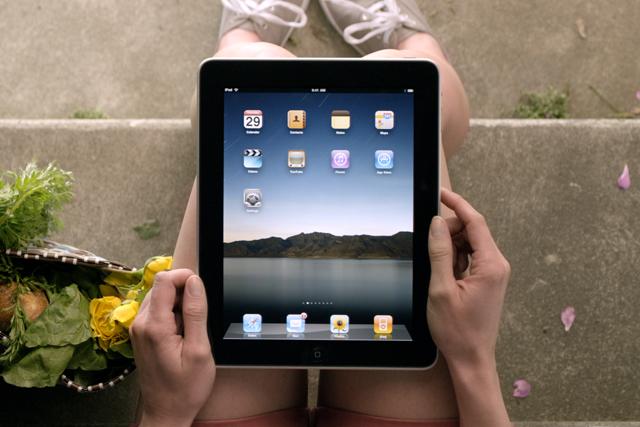 The tech giant reported record revenues of $24.7bn (£15bn) in its second financial quarter, ended 26 March 2011, up 83% on the previous quarter.
Steve Jobs, chief executive of Apple, who is on open-ended sick leave, said the company was "firing on all cylinders".
He said: "We will continue to innovate on all fronts throughout the remainder of the year."
Sales from iPhones and Macs have driven growth, and international sales of Apple devices now account for 59% of total sales.
Mobile continues to deliver for the company. Sales of the smartphone device surged to 18.7 million units sold worldwide, up 113% from the same quarter last year.
Sales of Macs were up 28% compared to a year ago, amassing 3.8 million units sold in the quarter.
While the company sold nine million iPods in the quarter there was a 17% decline in units sold compared with a year ago.
Apple also disclosed that it had sold five million iPads this quarter.
It did not provide a figure for cumulative sales since it launched the first version of the device a year ago.
However, in its first quarter results last year it claimed to have sold 14.8 million iPads worldwide in the first nine months since it launched.
It did not disclose how much revenue it generated from its iAds network.
Peter Oppenheimer, chief financial officer of Apple, said the company expects revenues to reach $23bn next quarter.