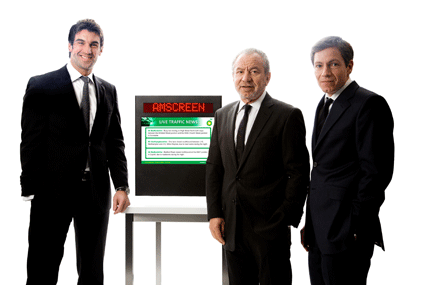 Amscreen will be the oil giant's exclusive digital signage partner for the next five years, after winning an undisclosed pitch process.

It follows comprehensive trials of digital signs in BP forecourts over the past two years, incorporating both technical and consumer research testing.

Initially, Amscreen's close proximity signage units will be installed in BP's 335 company-owned sites this spring, with the concept being offered to BP's 800 dealer partners towards the end of the year.

The screens will carry customer information such as live traffic updates, as well as advertising for BP products and services.

In addition, the network will carry messages from national and regional advertisers looking to reach the seven million motorists who use BP forecourts in the UK each week. Sales will be led by commercial director McQueen.

The launch of the Amscreen network comes amid a buoyant digital out of home market, expected to quadruple to £248m by 2012.

Amscreen is run by chief executive Simon Sugar, former commercial director of Amstrad, with Sir Alan Sugar as chairman.

Richard Harding, UK convenience retail director for BP, said Amscreen's products provided an opportunity "to improve the safety and efficiency" of customers' journeys, by providing traffic updates, while also "sharing news of its own great promotions.