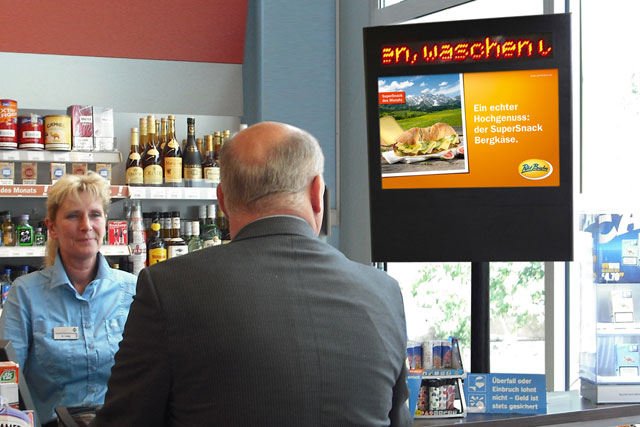 Amscreen will initially install screens in selected BP forecourts across Germany, Poland, Luxembourg, Switzerland and Austria as part of a five-year deal that will extend Amscreen's relationship with BP in the UK for a further five years.
Amscreen has built a network of 3,000 screens nationwide since it launched two years ago and claims to be the UK's largest digital screen media network, reaching an audience of 25 million a week.
Jurgen Bloemers, marketing and cards director, Europe, BP, said: "Following on from the success of our partnership with Amscreen in the UK, it made perfect sense to mirror this onto our forecourt network across Europe.
"Amscreen's unique 'plug and play' technology is easy for us to install and is sure to modernise digital advertising across European forecourts by centralising messaging, reducing wastage and maximising store compliance."
Amscreen's chief executive is Simon Sugar, Lord Sugar's son. The ad sales for Amscreen are handled by Digicom, the independent ad sales house set up by former CBS Outdoor international chief executive Tom Goddard.
Simon Sugar said: "The user friendly nature of our digital signage technology means that it can be easily rolled out across the continent and we hope to have our screens installed in over 1,800 BP and [BP-owned] Aral sites in the coming months.
"This is just a start for us in Europe and we will be announcing other European forecourt partnerships in the coming months."