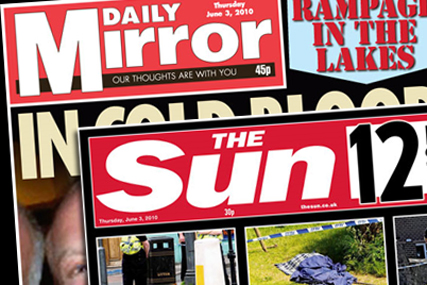 The Daily Mirror is to publish daily issues in the country for the one month duration of the tournament, which kicks off on 11 June. The issue will be the same one published from London.
The Daily Mirror will be distributed by South African media house Avusa. This arrangement means that copies of the Mirror can be printed at almost any site in South Africa.
Thousands of England fans are expected to watch England in South Africa but the Mirror declined to disclose how many issues it would be publishing.
The Sun is set to adopt a different approach to its rival and will only publish on the days the England team play and the day after its games. The specific details of The Sun's distribution in South Africa are not known.
Daily Mirror editor Richard Wallace, said: "We will be there in South Africa providing supporters with the most comprehensive coverage of the World Cup as well as all the latest news, in-depth analysis and colour that they would expect to get from the Mirror back home."
During the Euro 2008 football championships held in Poland, The Sun published a Polish edition in the UK called Polski Sun to appeal to the estimated 750,000 Poles living in the UK.