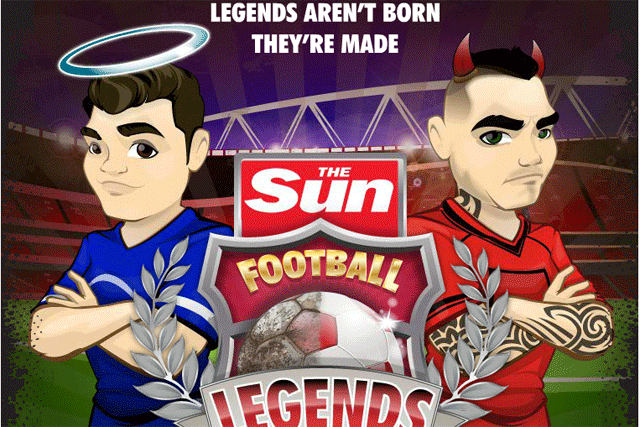 Sun Football Legends has been launched on Facebook and signifies a ramping-up of the News International-owned brand's gaming portfolio, which includes the football game, Sun Dream Team, and Sun Bingo.
News International is hoping 'Sun Football Legends' will tap into the craze for social games such as 'Cityville' and 'Farmville'.
Players of the 'Sun Football Legends' game create and manage football players, on and off the virtual pitch, taking part on a series of skills based tests to boost the status of their "legend".
They can invite their friends on the social network to participate in the game.
The football legends can make the front pages of a mocked-up version of The Sun newspaper.
The game has been created by Enteraction, the social games specialist, in conjunction with News International's social media agency Jam.
Players can also make payments with PayPal to send virtual gifts to their friends, using the gaming app.
Rob Painter, marketing director at The Sun, said the newspaper brand was seeing "strong interest" from clients looking to exploit in-game advertising and branded virtual goods.
"Social gaming on Facebook represents a fantastic opportunity for The Sun to further engage a large community built around our key editorial pillar of football."
The Sun has avoided any commercial backlash from the phone-hacking scandal which led to the closure of the News of the World, according to advertising data from Neilsen.
Follow Sarah Shearman on Twitter @shearmans