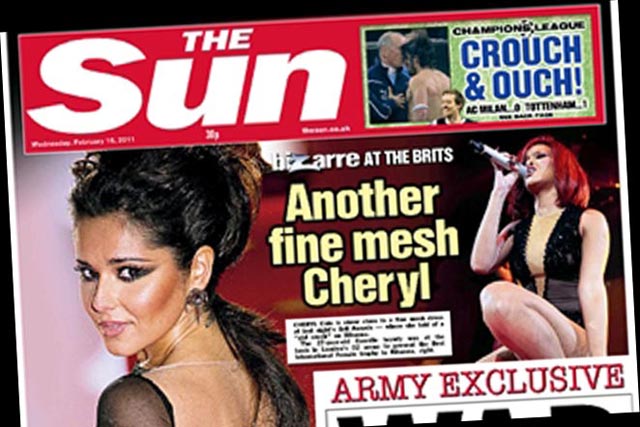 The Sun is the only News International title not to have gone behind a paywall. The News of the World followed The Times and The Sunday Times by moving behind an online paywall in October last year.
The Sun was originally set follow suit last month, but it is thought the move was pushed back while executives sought to assess whether the other three sites had been commercially successful.
News International had earmarked a June launch for The Sun's paywall, but the source said it is not likely to happen this year.
The source said: "Currently, there is no work stream behind the paywall and News International are not talking about it."
While there is no suggestion that TheSun.co.uk will not be put behind a paywall, it is thought to have been delayed as executives finalise details of a new business plan for the country's best-selling national newspaper.
It is also thought executives are particularly keen to glean how successful the News of the World's paywall has been before greenlighting The Sun version.
The Sun is a profitable brand for News International and, according to accounts filed up to 27 June 2010, News Group Newspapers Limited, publisher of The Sun and the News of the World, recorded pre-tax profits of £88m.
The source said executives were now making a more concerted move to launch more commercial digital platforms similar to Sun Bingo and move away from the paper luring in readers with giveaways and promotions with retailers.
While this may hit The Sun's three-million circulation, it is likely to help profits at the paper.
The source said that until there was a concrete business plan for The Sun, the paywall would not go ahead.
Sources have told Media Week there are also issues between The Sun's editorial team, headed up editor Dominic Mohan, and their commercial counterparts.
The Sun's journalists are understood to be concerned about significantly fewer readers accessing their content once the paywall has been put in place.
News International has not published an ABCe figure for any of the sites, although it did reveal data in November about how many people had paid for the digital edition of The Times and The Sunday Times.
A spokesperson for News International said: "We will always believe our content has a value and we continue to assess all our options."