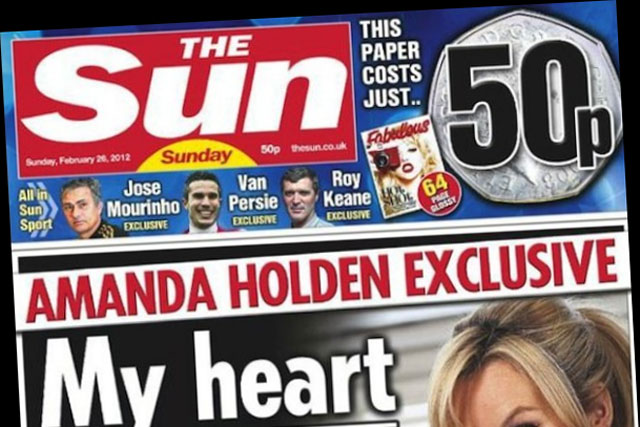 Early estimates suggest that the Sun on Sunday reported sales of 2.22 million in its fifth week (March 25), compared to its debut sales of 3.22 million.
Publisher News International would have been expecting a drop off in sales, partly because its marketing support behind the 50p Sun on Sunday has dropped off since launch.
The Sun on Sunday's first full month's audit will be for the month of March and published on April 11.
It is expected to publish a debut ABC (Audit Bureau of Circulations) figure of 2.43 million.
Early estimates across the rest of the mid-market and tabloid market for last week include the Mail on Sunday remaining about level week-on-week with sales of 1.8 million.
The Mail on Sunday has bared up well since the arrival of The Sun on Sunday. Its circulation before the launch of The Sun on Sunday was 1.88 million, according to ABC.
Richard Desmond's Daily Star Sunday, also priced at 50p, is thought to have recorded sales of 467.000, down from 480,000 the previous week.