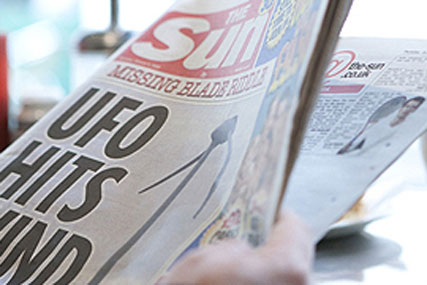 News International is expected to make a formal announcement on its pricing strategy on Thursday, but industry sources have been informed by the publisher that the first issue's cover price will be 50p.
The regular cover price will be £1, the same as the price point of The News of the World before its closure last year.
News International has been keeping the cover price of The Sun on Sunday under close guard, as it does not want to alert its rivals to its promotional and advertising support for the title ahead of this weekend's launch.
Sources expect the paper to run with the promotional 50p cover price for a number of weeks. In comparison, The Mail on Sunday is priced at £1.50, while The People, The Sunday Mirror, Daily Star Sunday are all priced at £1.
The People and The Sunday Mirror are expected to cut their cover prices this weekend but sources have told Media Week that the Mail on Sunday will not.
News International would not confirm its cover price plans for The Sun on Sunday.
Follow John Reynolds on Twitter @johnreynolds10