The Sun 'sweepstake shaker app' by WCRS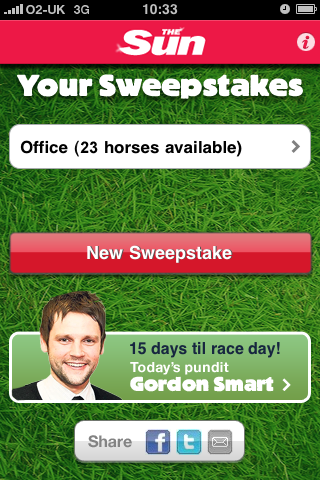 WCRS has created The Sun's first stand-alone iPhone app to celebrate the Grand National race.
The app offers individiuals the chance to spice up the Grand National by creating a digital sweepstake with their offices, families or friends. In the 5 days leading up to the race, users will even receive top tips from Sun columnists.