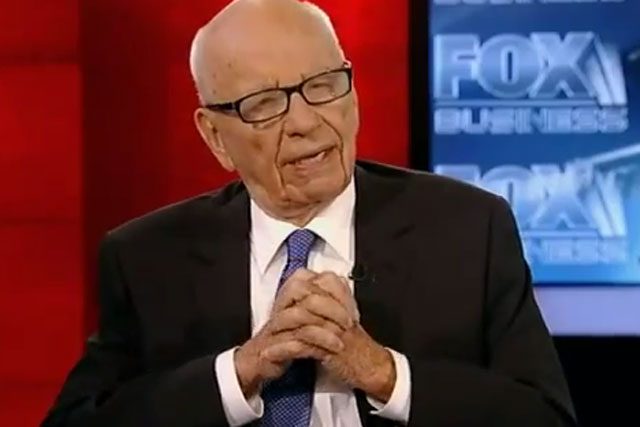 According to the News Corp results, the company's publishing division, which includes News International in the UK and book publisher Harper Collins, made revenues of £2.15bn in the three months to 31 December, up 0.9% year on year.
News Corp said operating income for the quarter in its publishing division was $234m (£149m), up 7.3% year on year, partly due to "increased contributions" from the UK newspapers, which benefited from the launch of the Sunday edition of The Sun.
In the final quarter of 2012, News Corp reported costs of $56m (£36m) related to the ongoing phone hacking investigations and compensation paid following the closure of the News of the World, down from $87m (£56m) a year earlier.
Meanwhile, News Corp's total revenues were $9.43bn (£6.02bn) in the final three months of 2012, an increase of 5.0% year on year.
News Corp's group income from continuing operations before income tax expense was $2.86bn (£1.9bn) in the period, up a whopping 90.6% year on year.
Revenue at its cable network programming division hit $2.55bn (£1.62bn), up an impressive 18.4% year on year, and clearly demonstrating why News Corp wants to separate its profitable entertainment businesses from the publishing arm.
Rupert Murdoch, chairman and chief executive of News Corp, said: "News Corporation's fiscal second-quarter performance reflects our strong momentum.
"Double-digit gains in our cable and television businesses, along with improvements in our publishing segment, drove revenue and earnings growth even as we seized opportunities to invest in our core businesses for long-term and sustainable growth."
News Corp expects to split into two businesses by 28 June, within a year of its announcement, but the move is dependent on approval from the board of directors and stockholders.
Murdoch said that as News Corp made progress towards the proposed separation of its entertainment and publishing businesses later this year, he was "confident in the future prospects for both businesses".
Follow @MaisieMcCabe