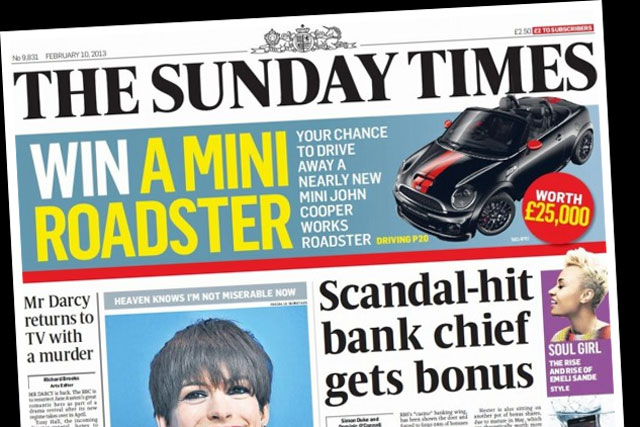 With 1.6 million weekly readers, Style, which is bundled with The Sunday Times newspaper, makes a claim to be the UK's best-selling premium fashion and beauty magazine, and adds, bullishly, that it is "one of the few that can boast proper journalistic rigour".
The title, which famously housed a column from socialite Tara Palmer-Tomkinson during her wilder years, will strip out its non-core content including food and general lifestyle, much of which will be moved to paper's other supplement, The Sunday Times Magazine. Style will also be undergoing a comprehensive redesign in an attempt to create a more targeted range of ad opportunities for beauty and fashion brands.
Dylan Wyn-Pugh, head of strategy for The Times and Sunday Times, called the relaunch "one of the most important" for Style in its 10-year history as a standalone section. He said: "By refocusing the magazine on fashion and beauty we can ensure that we're giving our core readers what they want, whilst also offering advertisers a clearer opportunity."
He stressed that Style is "unique as an advertising property", reaching a significant sector of the audience who do not consume other fashion and beauty titles, and offering an "unprecedented speed-to-market", reaching 100% of its audience within a week.
The relaunched Style will be promoted through a year-long brand campaign, created by Grey, which starts with outdoor and press activity, planned by M/Six and bought by Kinetic, this Sunday (3 March).
Follow @DurraniMix