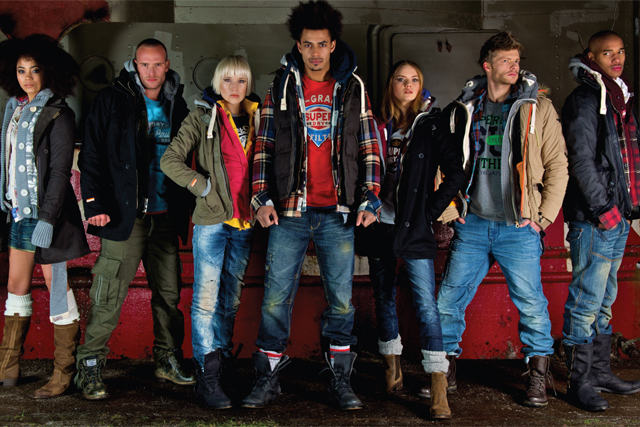 The UK-based retailer, which has issued three profit warnings since October last year, has approached several digital agencies with a brief of building a content hub to support its ecommerce site, as well as building a mobile app.
The Superdry brand has suffered operational difficulties in the past year, following a period of rapid growth.
In its most recent financial results, total sales increased 24.7% in the 13 weeks ending 29 April to £75.2m, largely through the opening of new stores. Like-for-like retail sales for the fourth quarter, however, were flat.
Julian Dunkerton, chief executive, said the fourth quarter of 2012 had been a 'disappointing end to a challenging year' but 'the brand remains strong'.
The popularising of the pseudo-Japanese brand has soared over recent years via celebrity endorsement from David Beckham and Dannii Minogue among others.
The brand opened its flagship Regent Street store in 2004.