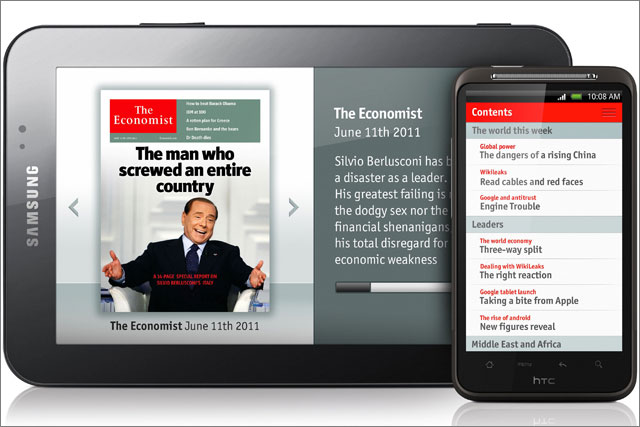 When Steve Jobs unveiled the first iPad back in 2010, it was quickly hailed as the metaphorical white knight, galloping to the rescue of the publishing industry. At last, here was a device that combined the quality and intimacy of print with the interactivity of digital.

Readers would flock to the AppStore to pay for tablet editions of their favourite titles. Advertisers would fall over themselves to invest in interactive versions of their glossy print ads. And publishers would at last find the solution to falling print revenues.

Unfortunately for publishers, all those predictions have proven rather fanciful.

A glance at the just released ABC figures show tablet sales that have simply failed to take off. If you take the top 20 women's titles with tablet editions, digital circulation averages just 2% of overall circulation and no title has yet breached the 10,000 barrier.

Given those disappointing circulation figures, it's not surprising that advertisers have been reticent to invest significant marketing funds into tablet magazines.
It's a situation exacerbated by some (but not all) publishers insisting on charging unrealistically high rates considering the audiences they're delivering. It's one thing to try and properly monetise this emerging channel and avoid the mistakes of the early days of the web, it's another to charge rates for interactive ads that rival those of print editions for a tiny fraction of the audience.

But is the problem with tablet editions per se or with the unique position of the big publishers? With print still driving the majority of their revenues (almost 3/4 according to a recent report in MediaWeek) and proportions of their content already available on the web for free, are they really able to make the most of the opportunity that tablets represent? The problem is if they don't, then others will.

Take two, the digital magazine from the make-up artist Pixiwoo sisters. It offers everything that the many big publishers are failing to - a sizeable audience (100,000 subscribers to the iPad magazine), reasonable costs and a fully integrated advertising offering across their full suite of digital properties, including the 1m+ subscribers to their YouTube channel.
The big publishers may think their established brands will protect them from upstart rivals like this, but we find our clients increasingly willing to give these emerging titles a try.

Amazon represents a threat too. Turn on your Kindle HD and you'll be served ads. Amazon can offer the same tablet ad experience that the big publishers can but coupled with the myriad targeting opportunities presented by knowing the tablet users' Amazon purchasing habits.

Perhaps the recent launch of Stylist's tablet edition points the way to the future for the established publishers. It's free, take up is expected to be high (as demand outstrips supply of the print edition) - perhaps even 100,000 downloads per edition - and advertisers will be charged on a more justifiable CPM basis.

The fact is that tablet advertising offers a potentially great vehicle for brands, particularly premium brands. This channel delivers a more affluent audience who are receptive to the beautiful HD ads that tablets can deliver. Our experience is that tablet advertising delivers higher CTRs and conversions than equivalent ads on desktops. There's an opportunity here.

The question is whether established publishers can grasp it or whether their 'print first' mentality will allow younger, fleet of foot and digitally native competitors to steal the benefits from under their noses.
Neil Cunningham is head of digital at Cream UK and Karen Stephenson is head of client operations at Cream UK.