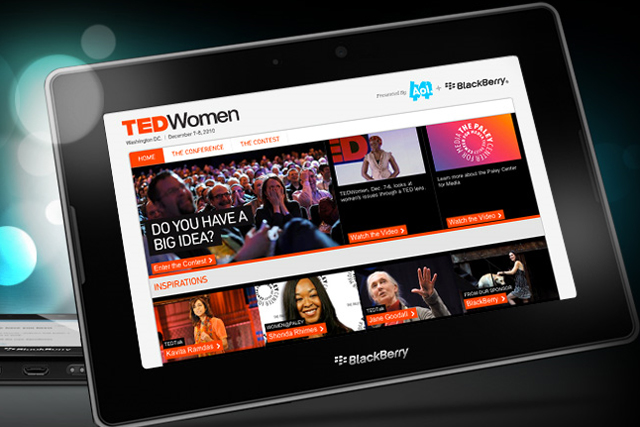 UM London carried out research into how owners of tablets and e-readers use them and attitudes of non-owners towards these devices.
The study, Will Tablet Computers Change Our Lives? found that 69% of tablet owners think most people will have a tablet/e-reader in the future.
Tablet owners feel that their lives have been enriched by their devices, with 43% saying that people with tablets/e-readers are less bored now (38% of e-reader owners say this).
However, 11% of tablet owners think there is peer pressure to get a tablet/e-reader (4% of e-reader owners).
There is a clear difference in how owners view their devices too: 41% of tablet owners think of it as 'just a toy' but just 17% of e-reader users do so.
Attitudes to tablet and e-readers
Source: UM London
Among owners of tablets, 29% browse the internet on their device, with 4% using it as an e-reader.
Seven percent of tablet owners say they use it to access news, while 7% also access social networks and send email on their tablets.
As Angry Birds devotees can testify, tablets are popular for gaming, with 11% of owners saying they use their device to play games.
Activities by device
Source: UM London
The study also shows that tablet owners are early adopters when it comes to technology items generally, with 29% of them saying that they buy the latest cutting-edge technology as soon as it's available. Just 6% of e-reader owners say this.
E-reader owners appear to be more circumspect: 41% like to buy the latest technology but only after considering which is best. This compares to 30% of tablet owners.
And 27% of e-reader owners (9% of tablet owners) say that they like to buy products that have proven technology and are not just the latest must-have gadget.
Attitudes to tech
Source: UM London
Twenty six percent of tablet owners and 36% of e-reader owners spend at least £5 a month on apps.
The most popular types of apps among tablet owners are games (50%), social networks (43%) and weather (41%).
Types of apps downloaded by tablet and e-reader owners (%)

Tablet
E-Reader
Games
50%
2%
Social networking
43%
3%
Weather apps
41%
2%
Music
38%
1%
Books
37%
64%
Retail apps
35%
4%
TV Player
33%
1%
Newspapers
27%
5%
TV Programmes
26%
1%
Films
25%
2%
Navigation
23%
1%
Microblogging
19%
0%
Creative apps
18%
-
Sport apps
18%
1%
Travel apps
17%
1%
Photography apps
17%
1%
Medical/ Health/ Diet apps
15%
1%
Magazines
11%
2%
Business apps
11%
1%
Other
4%
1%
Not downloaded any apps
18%
32%
Source: UM London
Methodology

The research was conducted in August 2011 using UM's Curiosity Panel. This involved an online questionnaire answered by 5,000 nationally representative adults.