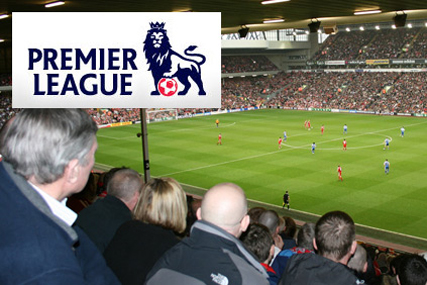 From August 2010, for three seasons, TalkSport will be the only national radio station where football fans will be able to hear live Barclays Premier League football commentary on games kicking-off on Saturday at 5.30pm, and Sunday early kick-offs (usually 1.30pm).
Radio 5 live will have broadcasting rights to 128 games a year from the 2010/11 football season, down from the 192 games they currently broadcast. It will broadcast commentary on the early kick off on Saturday afternoons (around 12.30pm), the first choice of the 3pm games, the late games on Sundays (around 4pm) and the matches on Monday and Tuesday evenings from August this year.
It was announced last week that Absolute Radio had secured the rights to broadcast the second pick of the 3pm games.
Radio 5 live was the only official national broadcaster of match day commentary until three years ago when TalkSport became the first national commercial radio station to broadcast live top-flight domestic football games.
Scott Taunton, TalkSport chief executive, said: "To have won the rights to broadcast live and exclusive Barclays Premier League football on both a Saturday and a Sunday, when no other national radio broadcaster – including the BBC – has commentary, puts TalkSport at the very heart of Premier League football in the UK".
A spokesman for TalkSport said the station plans to reschedule its Saturday and Sunday programming with a pre-match build-up and post match phone-ins to further enhance its football coverage to offer a unique commercial platform over the two days.
Taunton said TalkSport's "distinctive, passionate and energetic approach" to Premier League commentaries has proved to have widespread appeal.
TalkSport also has broadcast rights to the 2010 Fifa World Cup in South Africa and will provide commentaries of each of the 64 matches, including the final, live from the host nation.
Last week (11 February) Absolute Radio secured a three-year deal to broadcast Barclays Premier League football commentary at 3pm every Saturday from next season.
Absolute is to offer two different shows every Saturday – its commentary show 'Absolute Radio Football' will be broadcast on the national AM licence and 'Rock n Roll Football', Absolute's current mix of goals and music, will be broadcast on its London FM licence.