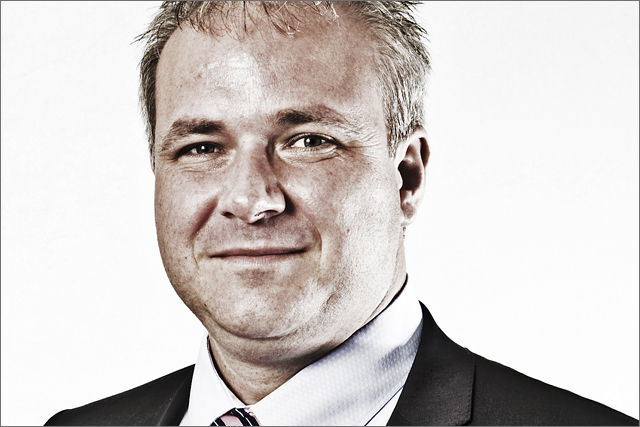 Former footballer turned sports pundit Collymore received a series of offensive messages – including death threats and racists tweets - that were posted after he suggested Liverpool striker Luis Suarez cheated by diving during last Saturday's match against Aston Villa.
While a number of the tweets are now subject to police investigation, Collymore has accused Twitter of not doing enough to combat the abuse.

TalkSport has today called for Twitter to pledge to cooperate "fully and expediently" with police whenever the company is asked for information on racist/homophobic/sexist/anti-disability/anti-semitic hate messages.
The radio station has asked that Twitter acts immediately to address complaints about offensive hate messages and that these illegal tweets are deleted as soon as possible after Twitter receives a complaint. TalkSport has also asked that filtering is put in place to prevent hate language being used in tweets.

Scott Taunton, chief executive of TalkSport, said: "We are dismayed at the lack of response and perceived inaction by Twitter. Racist or abusive messages of this nature are illegal and unacceptable.

"We have more than three million Twitter followers across our accounts but we will not promote these until we are satisfied that Twitter is doing its utmost to prevent abuse of this nature. We have a duty of care to all our staff and presenters and until I am satisfied that Twitter is treating this seriously we will no longer promote Twitter accounts or use tweets on-air.

"It seems inconceivable that a hi-tech company with a market capitalisation of $30 billion appears incapable of preventing racist and abusive tweets being broadcast across its platform."
The words echo those used by 42 year old Collymore, who tweeted yesterday: "In the last 24 hours I've been threatened with murder several times, demeaned on my race, and many of these accounts are still active. Why?
"I accuse Twitter directly of not doing enough to combat racist/homophobic/sexist hate messages, all of which are illegal in the UK... Several police forces have been fantastic. Twitter haven't. Dismayed."
By way of response, a Twitter UK spokesperson restated in a blog today: "Direct, targeted abuse and specific threats of violence are against our rules. You can let us know if you see abusive Tweets by using the new "Report Tweet" button or through our online forms. Our Trust and Safety team works 24 hours a day to respond to reports and we are increasing the size of this team to make our response time even faster.
"We also have a clear process for working with the police and are in ongoing communication with relevant UK police forces to make sure they are aware of our policies.
"Twitter is an open communications platform. Our priority is that users are able to express themselves, within acceptable limits and, of course, within the law.
"We cannot stop people from saying offensive, hurtful things on the Internet or on Twitter. But we take action when content is reported to us that breaks our rules or is illegal. We have features that allow people to block accounts from following them, unfollow accounts they don't want to see and filter the replies they receive - to put people in control of what they see on Twitter. We continue to invest in technologies that will give people more ways to customise their Twitter experience."
Police confirmed last night that they were investigating a series of messages directed at the former England international footballer.
Follow @DurraniMix