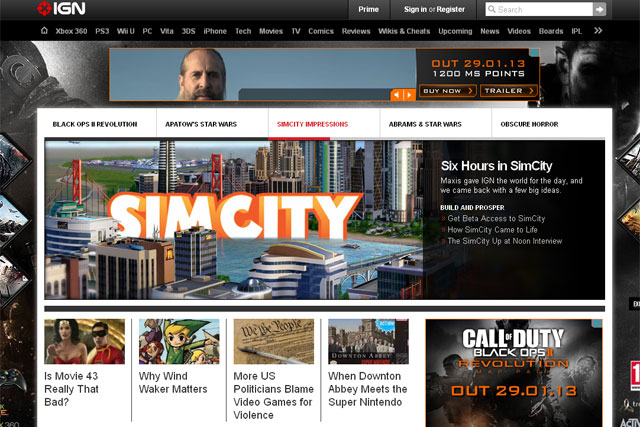 By coming together, the two companies claim they will be able to offer a combined audience of 10 million and reach a greater gaming market.
The 35-strong sales team selling across TalkSport and Sport magazine will now work alongside IGN's 15-strong sales team on relevant briefs. There is no financial element to the partnership.
IGN and TalkSport will also share editorial skills and content. IGN will work with Sport on its monthly gaming page and help to produce video-rich fortnightly pieces for the tablet edition.
The first piece of content as part of the deal will appear on Wednesday when TalkSport gaming expert Michael Underwood will count down the IGN.com games Buzz Chart on the Hawksbee and Jacobs show.
Later in the year the deal will start to include content on IGN's male lifestyle AskMen site.
Kurt Edwards, commercial director, TalkSport, said: "We know that gaming is of huge interest to our listeners and readers and this partnership with IGN means we can offer advertisers some fantastic cross-platform opportunities."
Adam Hopkinson, commercial director, IGN Entertainment, said: "Together, we'll be offering some industry-leading cross-platform integrated solutions driven by creativity."